| | | |
| --- | --- | --- |
| | Curing tent over inverted fuselage | |
Curing tent over inverted fuselage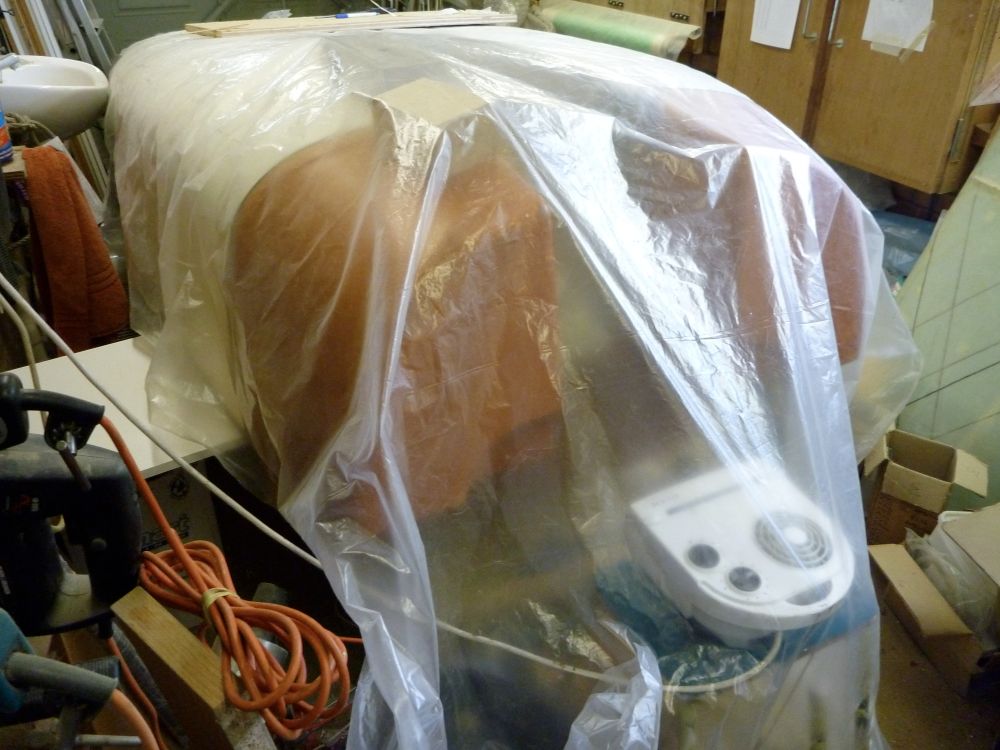 Curing tent over inverted fuselage: 2013-04-11
Panasonic Lumix DMC-FT1
The fuselage inverted for work on the wheel-well, with the fan heater directed along the tunnel and the polyethylene sheet curing tent draped over it all. Some care in securing the ends was taken, to ensure that the polyethylene sheet could not get sucked against the fan-heater inlet and cause a melt-down!
---
This page last updated 2013-06-02. I try to make this page as accessible as possible, by adhering to HTML 4 standards.
I welcome comments on this website. However, because of the amount of spam it attracts, I no longer post a direct e-mail address on any page. Instead, please click here to contact me. You will have to confirm that you are human before the message will be sent on to me.