| | | |
| --- | --- | --- |
| | Marking holes for LG01 top tube drilling | |
Marking holes for LG01 top tube drilling
3 pictures on this page - scroll down to see the rest
---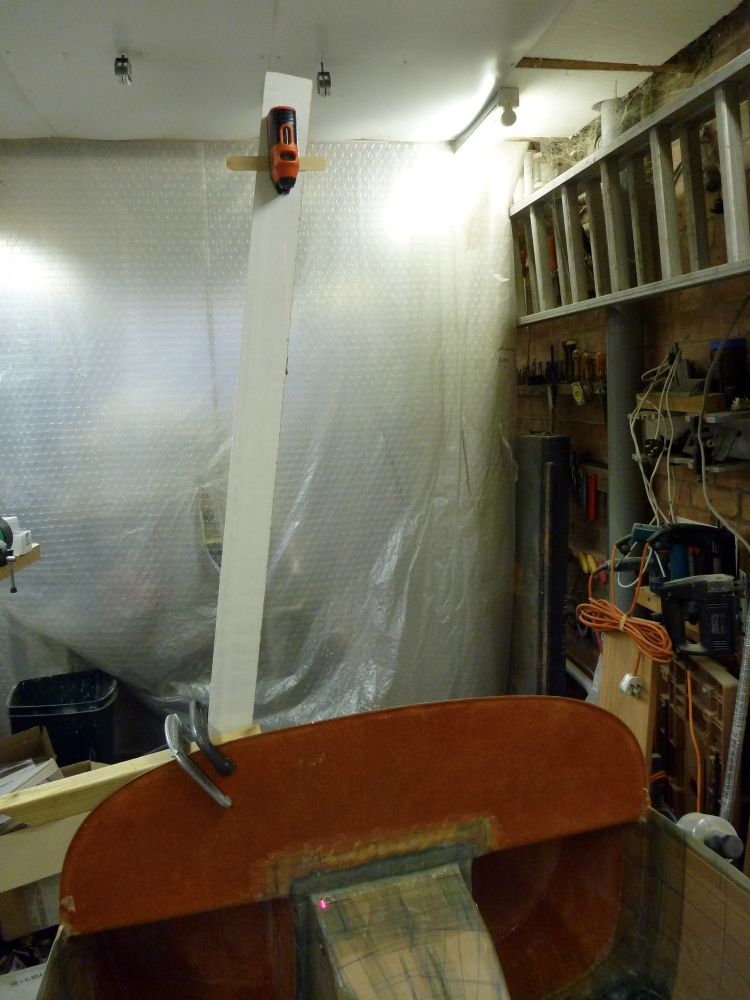 Laser level support: 2013-04-17
Panasonic Lumix DMC-FT1
A spare length of chipboard clamped to the firewall to support a laser level above the LG01 port frame tube. The fuselage was first levelled thwartwise. Then I used a plumb bob to find the correct position of the laser unit vertically above the port top tube of LG01, and a mixing stick to adjust the angle of the laser so that both the intended hole position and the tube forward of the firewall were illuminated by the projected line. This is not quite how the laser level was intended to be used!
---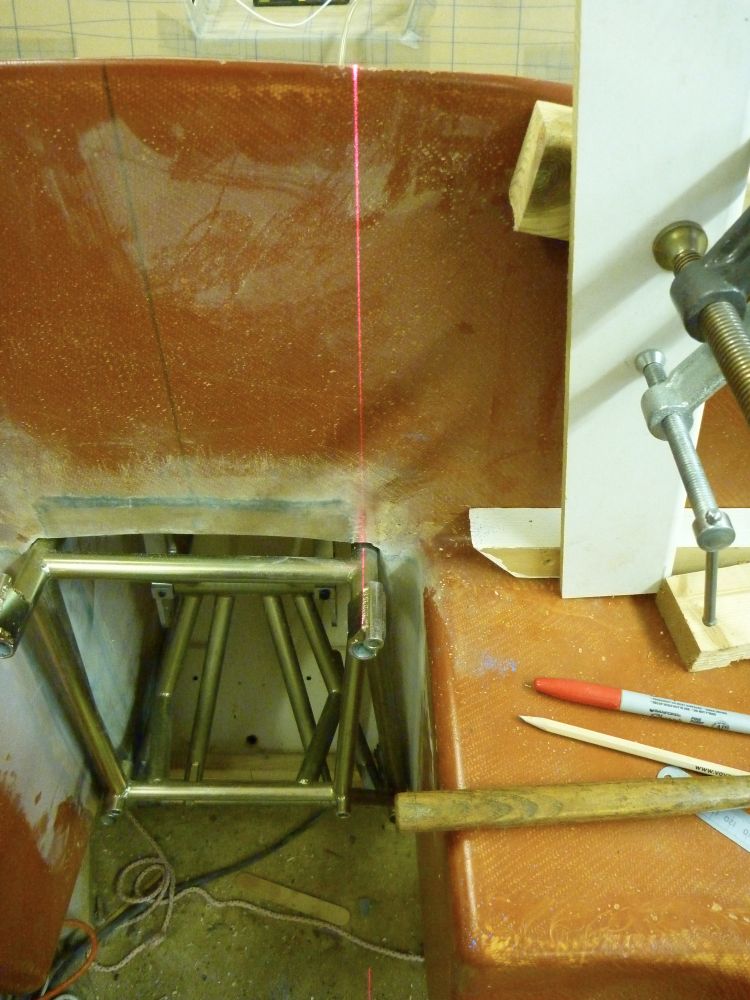 laser line on LG01 tube: 2013-04-17
Panasonic Lumix DMC-FT1
Here's the front of the firewall, with the laser line well-aligned along the port top tube of LG01. Also visible are the wood block spacers used to get the angle of the support correct.
---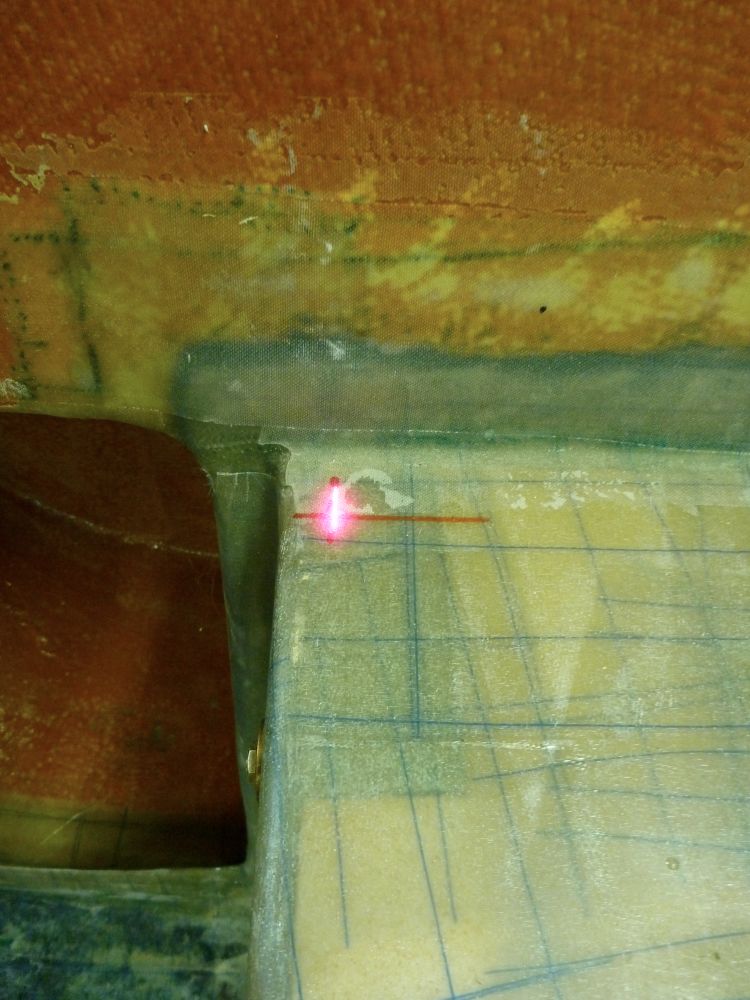 laser line marking: 2013-04-17
Panasonic Lumix DMC-FT1
The line projected on the top of the tunnel by the laser level, providing a clear and accurate guide to marking-out for drilling the bolt-hole into the top tube of LG01.
---
This page last updated 2016-07-16, 05:44. I try to make this page as accessible as possible, by adhering to HTML 4 standards.
I welcome comments on this website. However, because of the amount of spam it attracts, I no longer post a direct e-mail address on any page. Instead, please click here to contact me. You will have to confirm that you are human before the message will be sent on to me.