| | | |
| --- | --- | --- |
| | Flap attachment bolt almost threadbound | |
Flap attachment bolt almost threadbound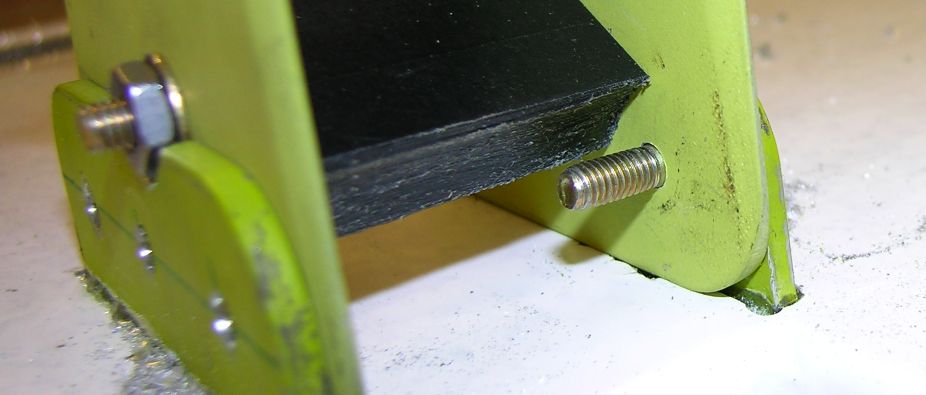 Flap attachment bolt almost threadbound: 2008-02-27.
Nikon Coolpix 8400
The AN3-5A bolts as supplied in the kit for attaching the flaps seem almost too long. Inserted into W18/W21, the unthreaded portion of the shank is visible here, and only the AN960-10L washer prevents the fastener from being threadbound. At present, I plan to replace all the AN3-5A flap attachment bolts by AN3-4A which still have 2 threads visible beyond the nut when assembled. Also visible here is the slight relief I had to file on OR6 (the black part) to make room for the washer because this bolt hole turned out to be a bit close to OR6.
---
This page last updated 2012-12-12. I try to make this page as accessible as possible, by adhering to HTML 4 standards.
I welcome comments on this website. However, because of the amount of spam it attracts, I no longer post a direct e-mail address on any page. Instead, please click here to contact me. You will have to confirm that you are human before the message will be sent on to me.