| | | |
| --- | --- | --- |
| | Fuel tank adaptors | |
Fuel tank adaptors
3 pictures on this page - scroll down to see the rest
---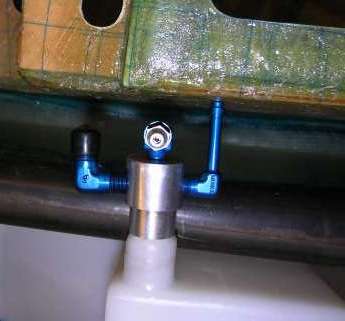 AN842-4D won't fit: 2009-03-11
Nikon Coolpix 8400
The AN842-4D elbow I intended to use for the fuel sight gauge connexion is much too long to fit - it's just touching the seat-back - and I don't want to angle it upwards because the tube might have to curve down again before passing through the seat-back, and that might cause air-locks.
---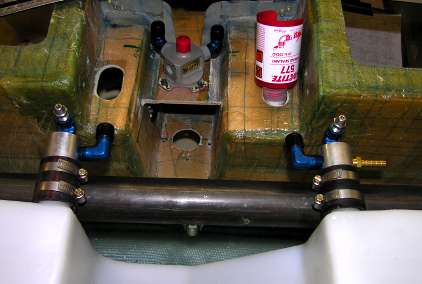 fuel tank adaptors: 2009-03-11
Nikon Coolpix 8400
The fuel tank adaptors fitted, with the straight brass adaptor (as supplied in the kit) fitted for the sight gauge tubing instead of the AN842-4D elbow I planned to use.
---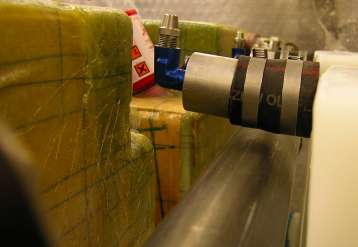 fuel tank adaptor clearance: 2009-03-11
Nikon Coolpix 8400
There is not much clearance between the fuel tank outlet and the transverse pitch torque tube CS10, but at least they are not rubbing!
---
This page last updated 2013-10-16. I try to make this page as accessible as possible, by adhering to HTML 4 standards.
I welcome comments on this website. However, because of the amount of spam it attracts, I no longer post a direct e-mail address on any page. Instead, please click here to contact me. You will have to confirm that you are human before the message will be sent on to me.