| | | |
| --- | --- | --- |
| | Spraying CS05 torque tubes | |
Spraying CS05 torque tubes
2 pictures on this page - scroll down to see the rest
---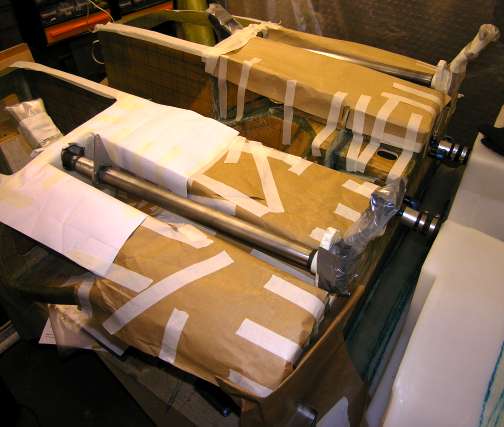 masking to spray CS05: 2009-03-20
Nikon Coolpix 8400
The complex masking I needed to use while spraying the CS05 aileron torque tubes with etch-primer. If I'd thought of spraying them before they were assembled into the cockpit module, it would have saved a bit of work.
---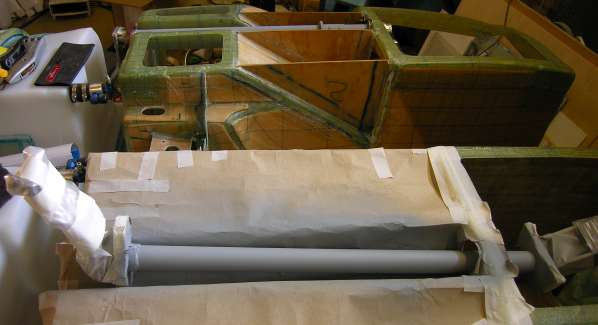 CS05 sprayed: 2009-03-21
Nikon Coolpix 8400
The CS05 torque tubes after spraying with etch-primer. The starboard masking has been removed and the CS04 & CS06 phenolic bearings re-fitted to the cockpit module.
---
This page last updated 2013-10-16. I try to make this page as accessible as possible, by adhering to HTML 4 standards.
I welcome comments on this website. However, because of the amount of spam it attracts, I no longer post a direct e-mail address on any page. Instead, please click here to contact me. You will have to confirm that you are human before the message will be sent on to me.