| | | |
| --- | --- | --- |
| | plastic tub for flap cross-tube guide | |
plastic tub for flap cross-tube guide
2 pictures on this page - scroll down to see the rest
---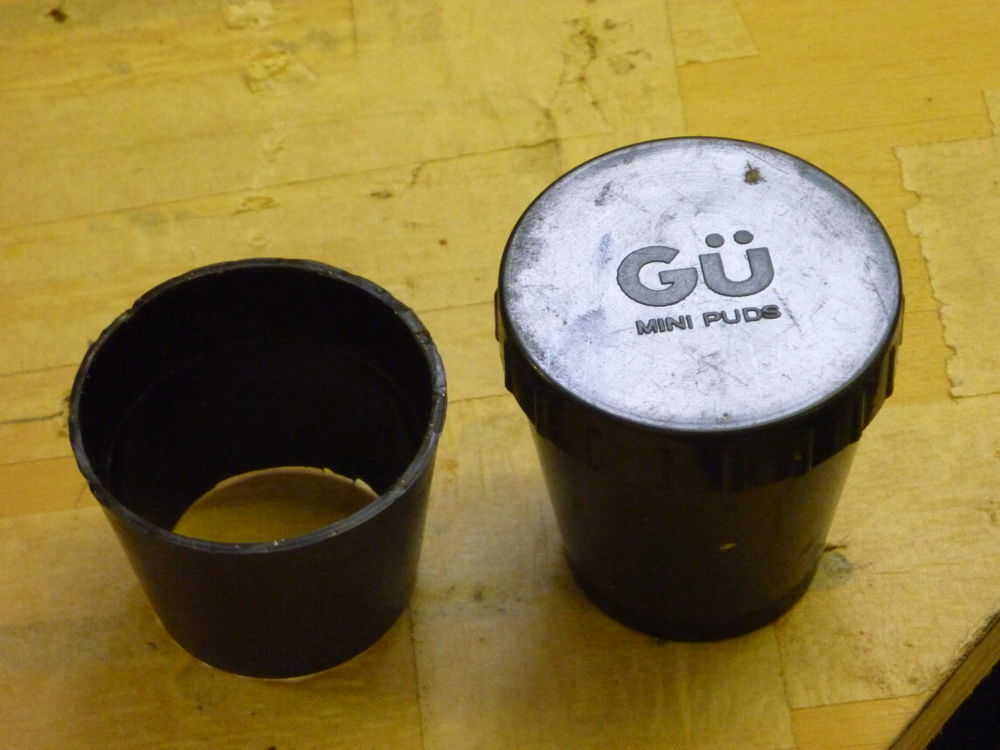 tubs for flap tube rigging guide: 2017-05-27 Panasonic DMC-FT1
I tend to keep small containers after their original contents have been consumed, in case they might come in useful for storing bits and pieces. In this case, I found these little tubs were exactly the right size, after cutting out the bottom, to use as rigging guides for the flap cross-tube. The tube is a slightly loose fit in the smaller end of the tub, which means it will be free to articulate as designed once assembled, but the tube will be centred sufficiently to slide onto the round-ended pin on the flap during rigging.
---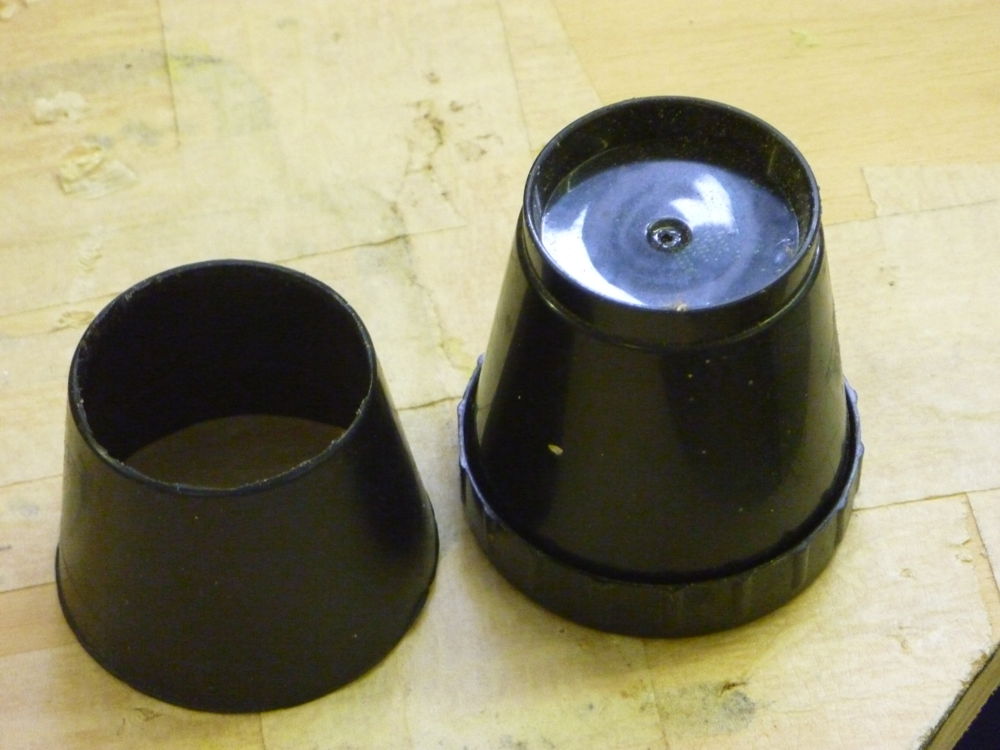 tubs for flap tube rigging guide: 2017-05-27 Panasonic DMC-FT1
The little tubs used as a flap cross-tube guides, before and after cutting out the bottom.
---
This page last updated 2017-06-02. I try to make this page as accessible as possible, by adhering to HTML 4 standards.
I welcome comments on this website. However, because of the amount of spam it attracts, I no longer post a direct e-mail address on any page. Instead, please click here to contact me. You will have to confirm that you are human before the message will be sent on to me.