| | | |
| --- | --- | --- |
| | bonding studs to underside of tunnel | |
bonding studs to underside of tunnel
2 pictures on this page - scroll down to see the rest
---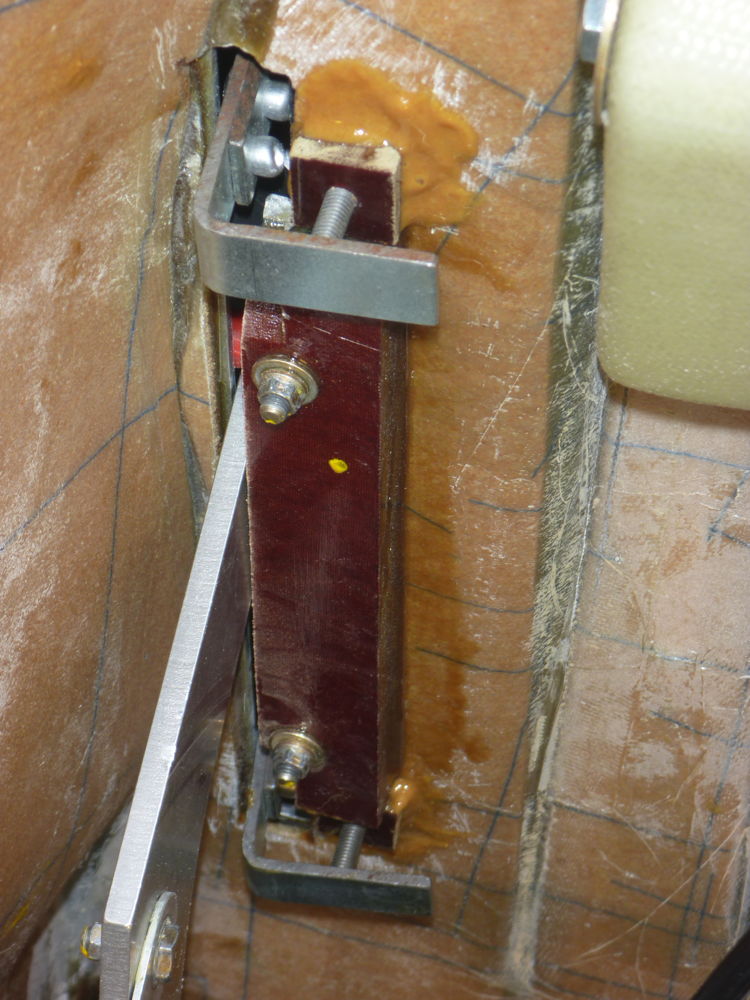 bonding studs under tunnel: 2016-02-26 Panasonic DMC-FT1
Bonding studs to the underside of the tunnel for mounting hose clips. Each stud is made from a stainless-steel countersunk screw embedded in a small plate of SRBF (Tufnol). Small G-cramps slipped through the retract lever slot are holding them in place while the Redux (Araldite 420) cures.
---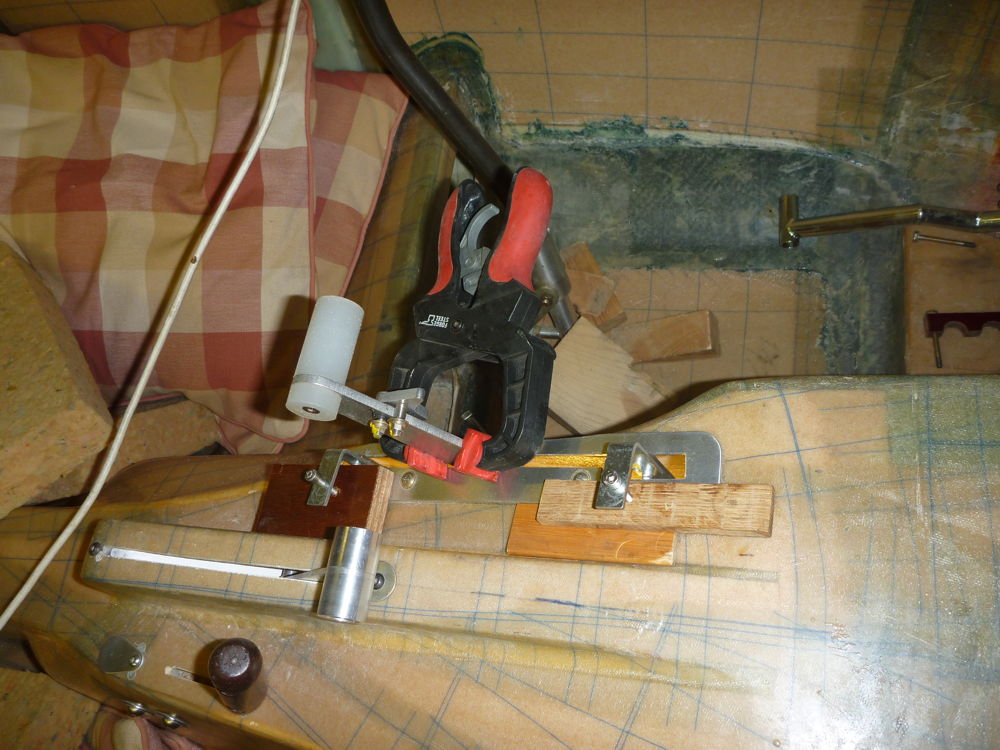 bonding studs under tunnel: 2016-02-26 Panasonic DMC-FT1
The clamping arrangements for bonding studs to the underside of the tunnel. A small home-made G-cramp is slipped through each end of the retract lever slot and pieces of wood protect the lever guide and tunnel from damage by the clamping screw. The retract lever is clamped in the middle of the slot to discourage it from getting near the bonding areas.
---
This page last updated 2016-03-03. I try to make this page as accessible as possible, by adhering to HTML 4 standards.
I welcome comments on this website. However, because of the amount of spam it attracts, I no longer post a direct e-mail address on any page. Instead, please click here to contact me. You will have to confirm that you are human before the message will be sent on to me.