| | | |
| --- | --- | --- |
| | Enlarging aileron hinge screw holes | |
Enlarging aileron hinge screw holes
2 pictures on this page - scroll down to see the rest
---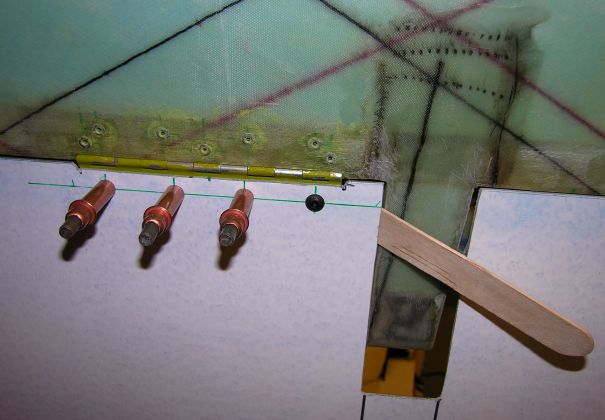 attaching port aileron to wing: 2008-02-19
Nikon Coolpix 8400
Having drilled all the hinge holes to 3.3mm and fitted clecos, it's time to open them all up to 4.8mm for the 10-32 (3/16") hinge attaching screws. But how to ensure the hinge stays correctly aligned and in close contact with the flange after the last cleco is removed? Easy, fit a temporary screw. But how to get the nut on the screw? That's what's happening here, and the next picture reveals how the mixing stick holds the nut.
---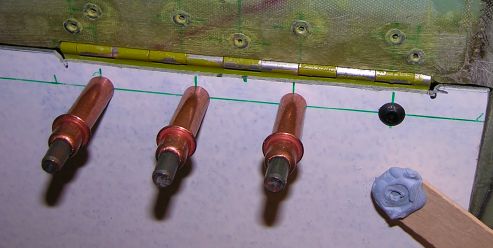 attaching port aileron to wing: 2008-02-19
Nikon Coolpix 8400
A lump of Blu-Tack on the end of a mixing stick provides a means to pass the nut through the small gap between horn and slot, and hold it in position while the screw is tightened.
---
This page last updated 2013-10-16. I try to make this page as accessible as possible, by adhering to HTML 4 standards.
I welcome comments on this website. However, because of the amount of spam it attracts, I no longer post a direct e-mail address on any page. Instead, please click here to contact me. You will have to confirm that you are human before the message will be sent on to me.