| | | |
| --- | --- | --- |
| | door handle parts | |
door handle parts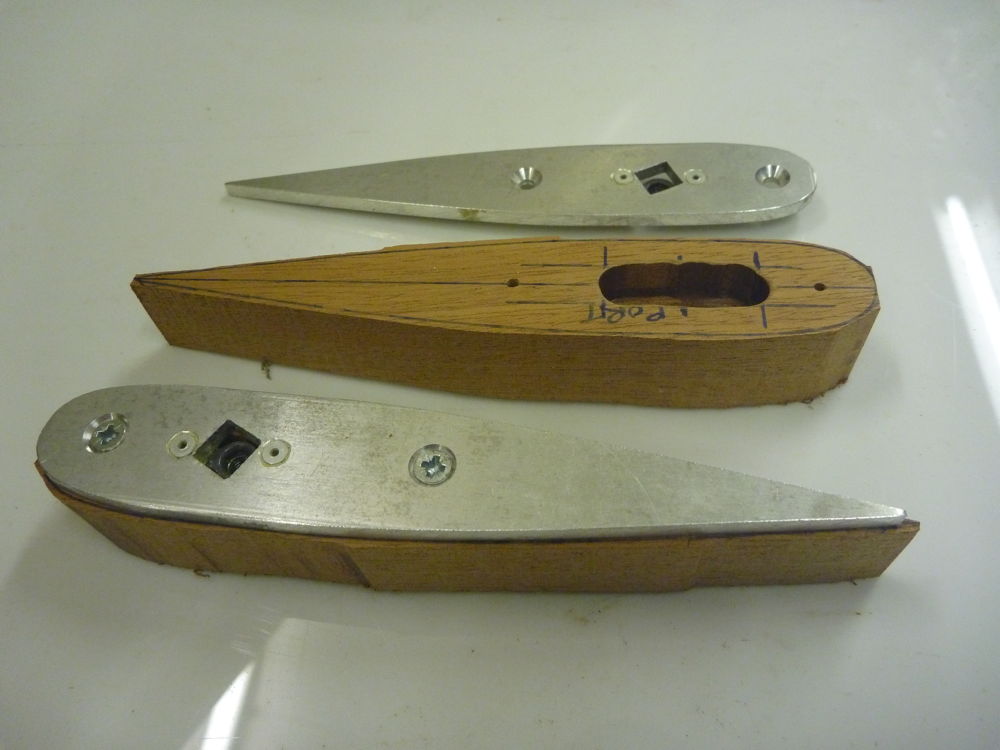 making wooden door handles: 2016-11-11 Panasonic DMC-FT1
The door handles with the pieces of mahogany that form the grips. Anchor nuts have been riveted to the aluminium plates, behind the square holes. Both pieces of wood have been roughly bandsaw to the profile traced from the aluminium parts, and pockets routed out to clear the anchor nuts. The manual calls for the aluminium and wooden parts of the handles to be epoxied together, but I felt happier using woodscrews for additional location. One handle is assembled, ready for the wood to be sanded down on the belt sander to match the profile of the aluminium.
---
This page last updated 2016-12-05. I try to make this page as accessible as possible, by adhering to HTML 4 standards.
I welcome comments on this website. However, because of the amount of spam it attracts, I no longer post a direct e-mail address on any page. Instead, please click here to contact me. You will have to confirm that you are human before the message will be sent on to me.