| | | |
| --- | --- | --- |
| | Sandvik abrader | |
Sandvik abrader
2 pictures on this page - scroll down to see the rest
---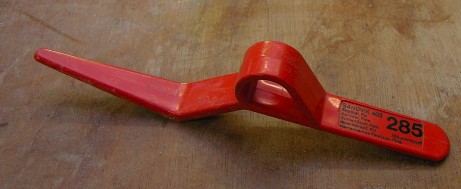 Sandvik abrader top: 2007-08-14.
Nikon Coolpix 8400
This is a tool I bought some years ago, principally for model aircraft work. I'm not sure if it's still available.
---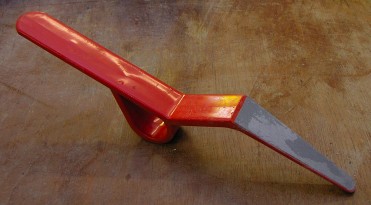 Sandvik abrader working face: 2007-08-14.
Nikon Coolpix 8400
This is the working side of the abrader. Unlike the Perma-Grit and similar tools, the abrasive surface is not made up of small particles welded onto a substrate. Instead, the metal surface seems to have been punched from the back side with many small holes. I don't expect this to be as long-lasting as tungsten-carbide grit files, but it does have the advantage that the surface is very even. T-C grit files often have occasional larger particles which can cause scratches that take a lot of work to remove with the next finer grade of abrasive.
---
This page last updated 2013-10-16. I try to make this page as accessible as possible, by adhering to HTML 4 standards.
I welcome comments on this website. However, because of the amount of spam it attracts, I no longer post a direct e-mail address on any page. Instead, please click here to contact me. You will have to confirm that you are human before the message will be sent on to me.