| | | |
| --- | --- | --- |
| | Fuselage spar hole repair | |
Fuselage spar hole repair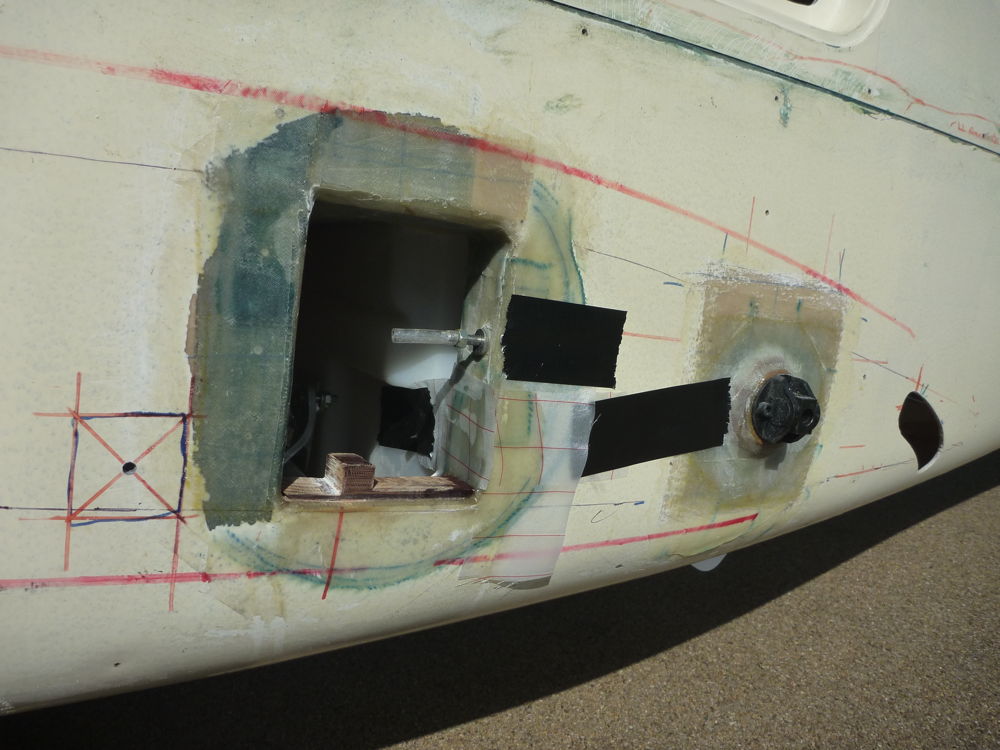 spar hole repair: 2015-05-21
Lumix DMC-FT1
Making a small repair to the fuselage spar hole. I had filed back the original BID layup to clear the end of the bolt in the aileron quick-connect bellcrank, before realising that the bolt could be fitted the other way round and would need much less clearance. Here I have filed the low spot with flox and laid on a new layer of BID, with peel-ply taped over it to hold everything in place while curing.
---
This page last updated 2015-06-03. I try to make this page as accessible as possible, by adhering to HTML 4 standards.
I welcome comments on this website. However, because of the amount of spam it attracts, I no longer post a direct e-mail address on any page. Instead, please click here to contact me. You will have to confirm that you are human before the message will be sent on to me.