| | | |
| --- | --- | --- |
| | Failed bond on flap root extension | |
Failed bond on flap root extension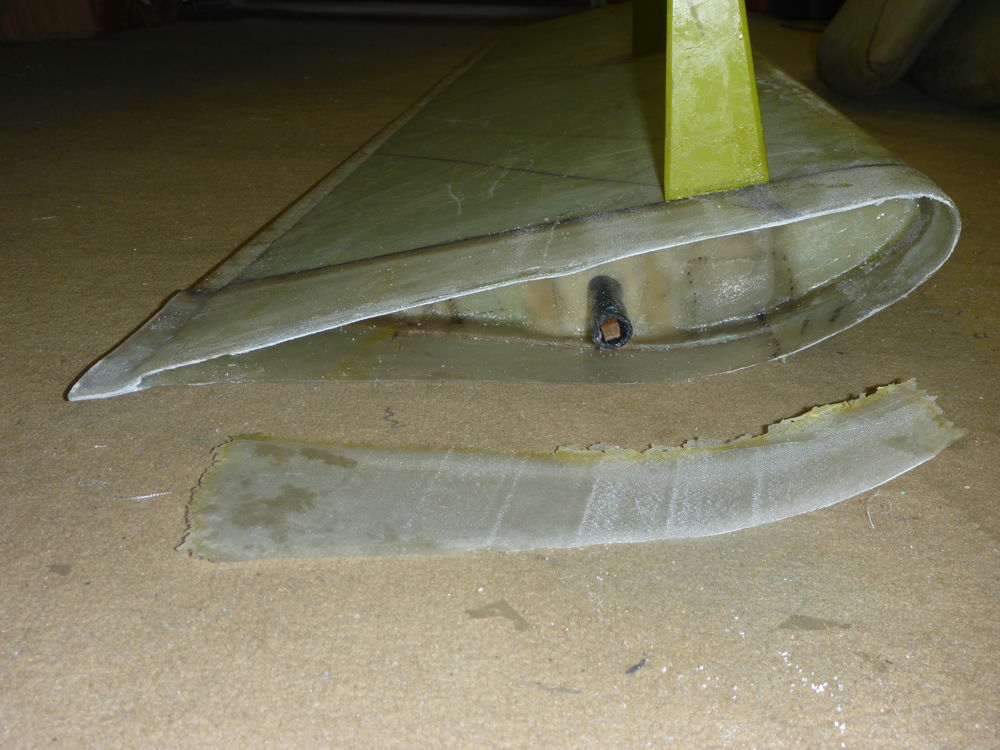 bonding failure: 2015-05-22
Lumix DMC-FT1
The unfortunate result of failing to clean up properly after layup with an improper epoxy mix was removed. I had picked up the wrong can in haste and had wetted a layup with almost pure hardener. It was only after putting the layup in place that I spotted my error and removed it. I thought I had cleaned up the contaminated area before doing another layup with the correct resin-hardener mix, but when I came to tidy up the edge of that layup, it just peeled off, leaving a tacky residue. The layup itself was fine, it just hadn't bonded to the other part. After trying various solvents with not much success, what finally got the tackiness off was hand cleaner!
---
This page last updated 2015-06-03. I try to make this page as accessible as possible, by adhering to HTML 4 standards.
I welcome comments on this website. However, because of the amount of spam it attracts, I no longer post a direct e-mail address on any page. Instead, please click here to contact me. You will have to confirm that you are human before the message will be sent on to me.