| | | |
| --- | --- | --- |
| | Rudder port side filled | |
Rudder port side filled
2 pictures on this page - scroll down to see the rest
---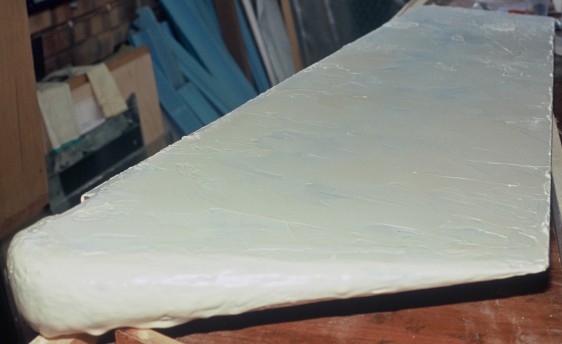 Rudder port side filled: 2004-05-10.
Canon AV-1, Fujichrome Velvia 100F
The port side of the rudder after filling. It doesn't look too bad from this angle, lit from the camera position, but it was a lot less smooth than I'd hoped it might be.
---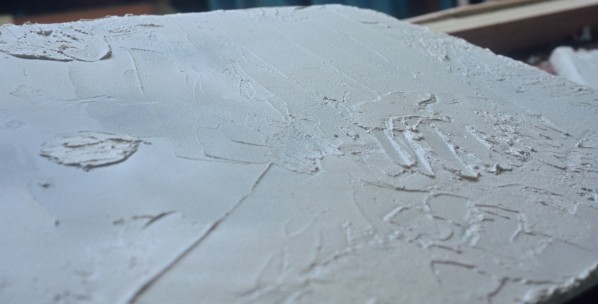 Detail of filled rudder: 2004-05-10.
Canon AV-1, Fujichrome Velvia 100F
This, with natural backlighting from the window, shows a bit more clearly how rough the filler was. Using the hot iron to smooth it was moderately successful, but in places small patches had dragged away and left the surface bare. I was able to re-fill them but any attempt to bring them down level with the rest of the surface simply dragged another patch off, so I left them proud.
---
This page last updated 2013-10-16. I try to make this page as accessible as possible, by adhering to HTML 4 standards.
I welcome comments on this website. However, because of the amount of spam it attracts, I no longer post a direct e-mail address on any page. Instead, please click here to contact me. You will have to confirm that you are human before the message will be sent on to me.