| | | |
| --- | --- | --- |
| | Screw fouling rudder cable | |
Screw fouling rudder cable
3 pictures on this page - scroll down to see the rest
---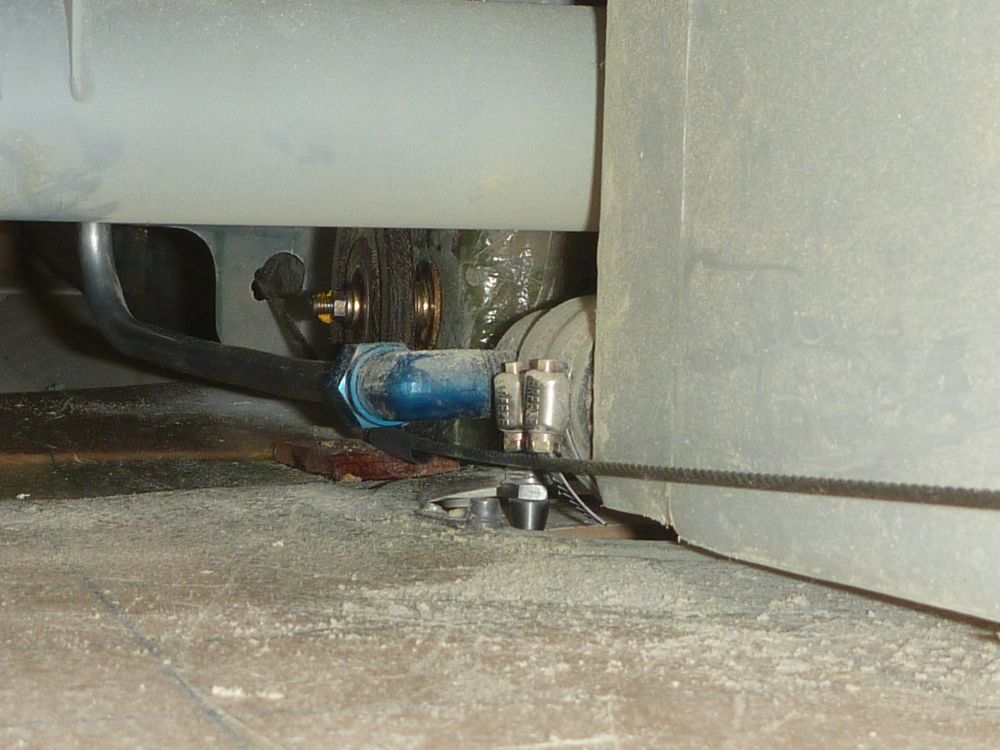 Hose clips fouling rudder cable: 2013-07-16
Panasonic Lumix DMC-FT1
While sorting out the length of the rudder cables I happened to look down the tunnel and noticed that the starboard cable seemed to be rubbing on one of the hose clips securing the fuel tank outlet fitting.
---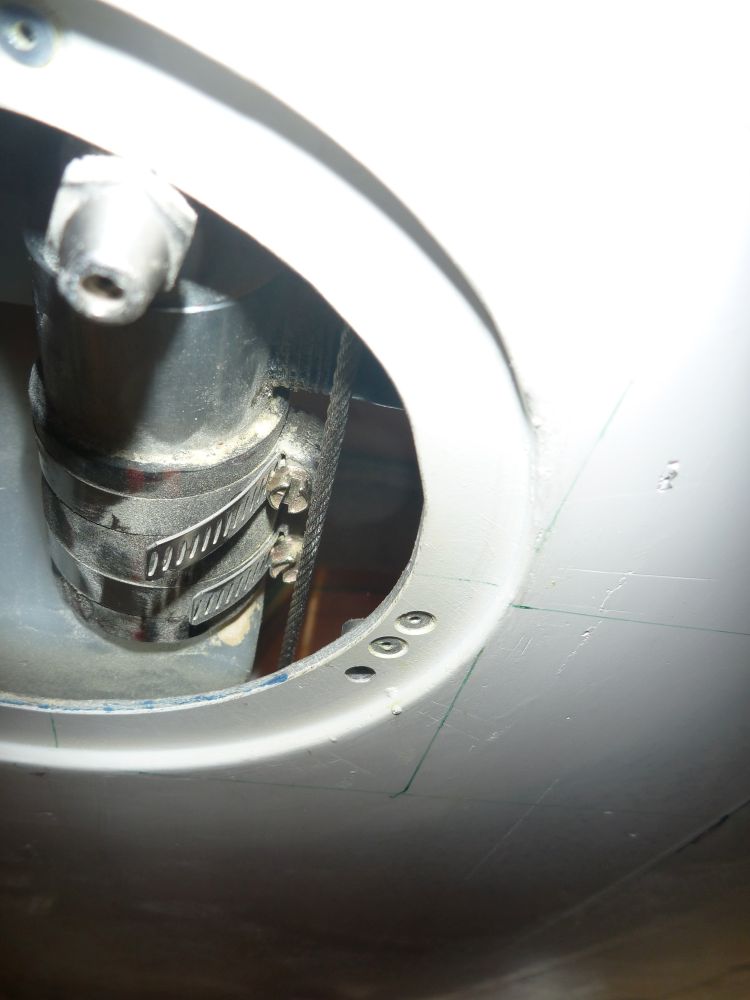 Hose clips fouling rudder cable: 2013-07-17
Panasonic Lumix DMC-FT1
Crawling underneath for a better look proved that there was indeed interference between hose clip screws and rudder cable that needed to be eliminated.
---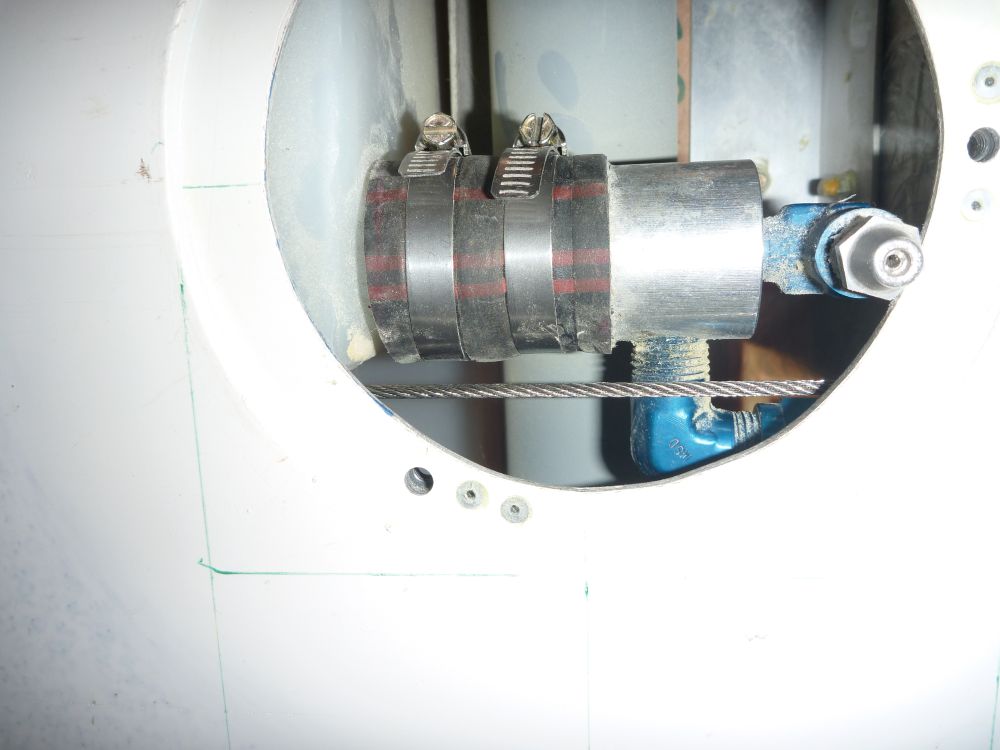 Hose clips moved to clear rudder cable: 2013-07-17
Panasonic Lumix DMC-FT1
I found the hose clips could be undone completely and removed from the tank outlet fitting. I replaced them the opposite way round and that completely solved the problem of interference with the rudder cable.
---
This page last updated 2013-10-16. I try to make this page as accessible as possible, by adhering to HTML 4 standards.
I welcome comments on this website. However, because of the amount of spam it attracts, I no longer post a direct e-mail address on any page. Instead, please click here to contact me. You will have to confirm that you are human before the message will be sent on to me.