| | | |
| --- | --- | --- |
| | trailer pulley adrift | |
trailer pulley adrift
2 pictures on this page - scroll down to see the rest
---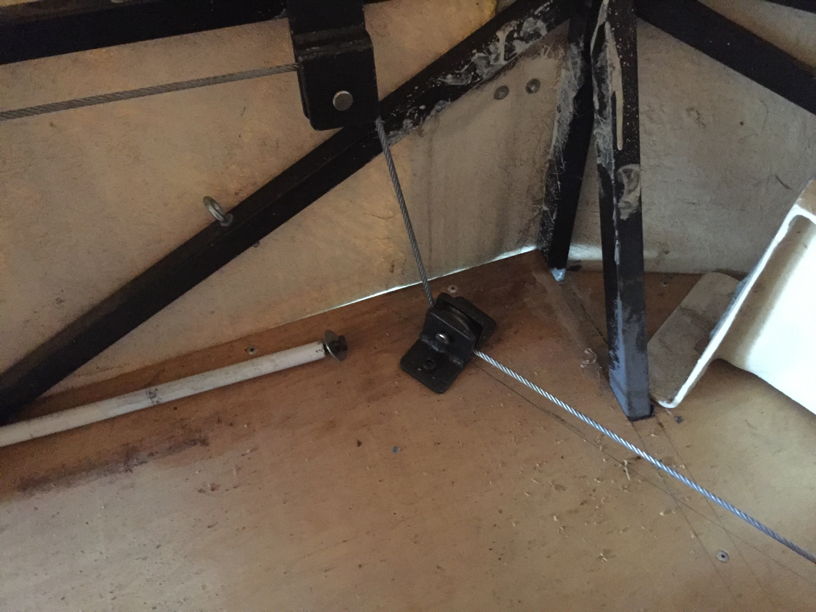 trailer pulley mount damage: 2017-06-23 Apple iPhone 6
While winching the fuselage into the trailer there was a loud bang from the forward end of the trailer. When I investigated, I found that the floor-mounted pulley had pulled the floor up from its attachments to the trailer subframe. You can see daylight coming in at the edge of the wooden floor. This failure is not very surprising as the wooden floor is only held onto the frame by a few pop rivets in that area. I can't think why I didn't spot the obvious need for reinforcement here when installing the pulley.
---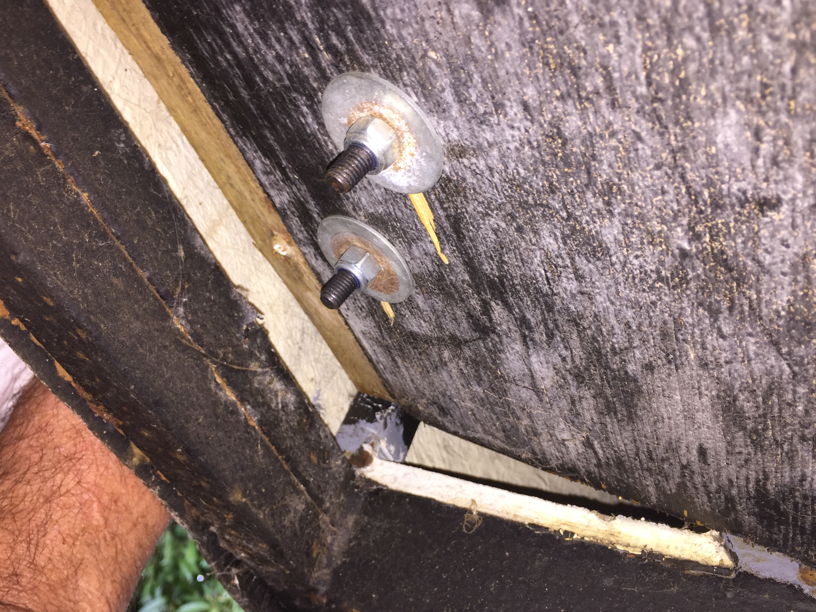 trailer pulley mount damage: 2017-06-23 Apple iPhone 6
Here is the trailer floor viewed from underneath, showing how it has been pulled up by the tension of the wire rope on the pulley.
---
This page last updated 2017-08-07. I try to make this page as accessible as possible, by adhering to HTML 4 standards.
I welcome comments on this website. However, because of the amount of spam it attracts, I no longer post a direct e-mail address on any page. Instead, please click here to contact me. You will have to confirm that you are human before the message will be sent on to me.