| | | |
| --- | --- | --- |
| | aileron filling | |
aileron filling
3 pictures on this page - scroll down to see the rest
---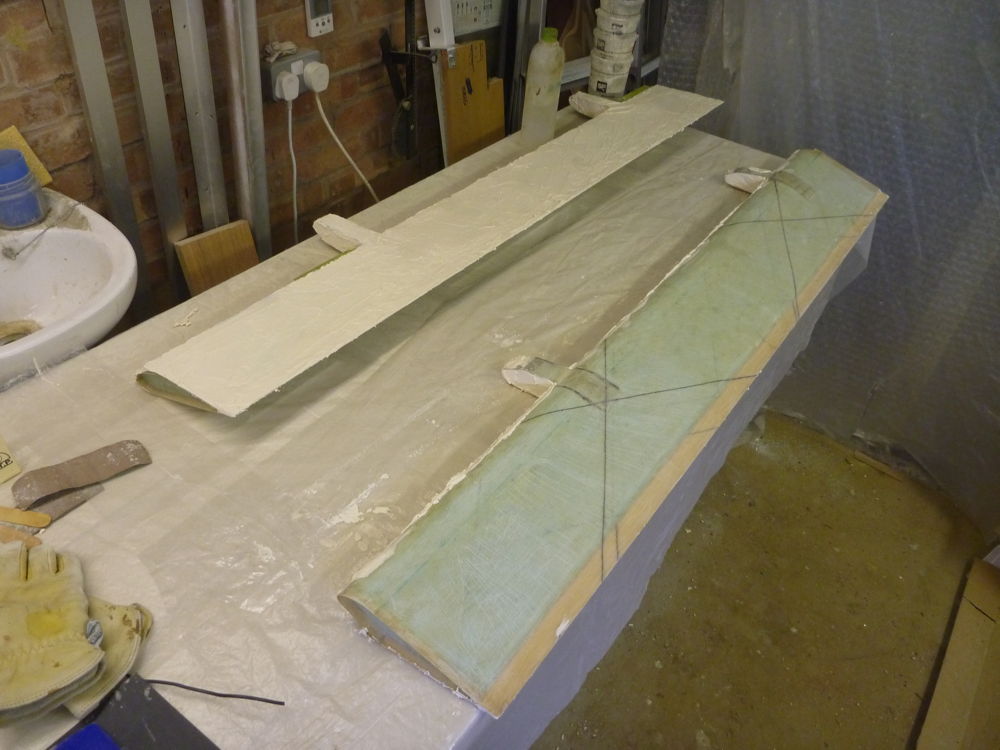 filling ailerons: 2017-06-03 Panasonic DMC-FT1
One aileron filled and the other ready to be filled on its second side, after scuff-sanding and degreasing. The diagonal lines visible on the unfilled side are single threads of the UNI highlighted with a fine felt-tip pen, to help ensure that the weave of the UNI was kept straight and at the correct angle when making the aileron skin layup.
---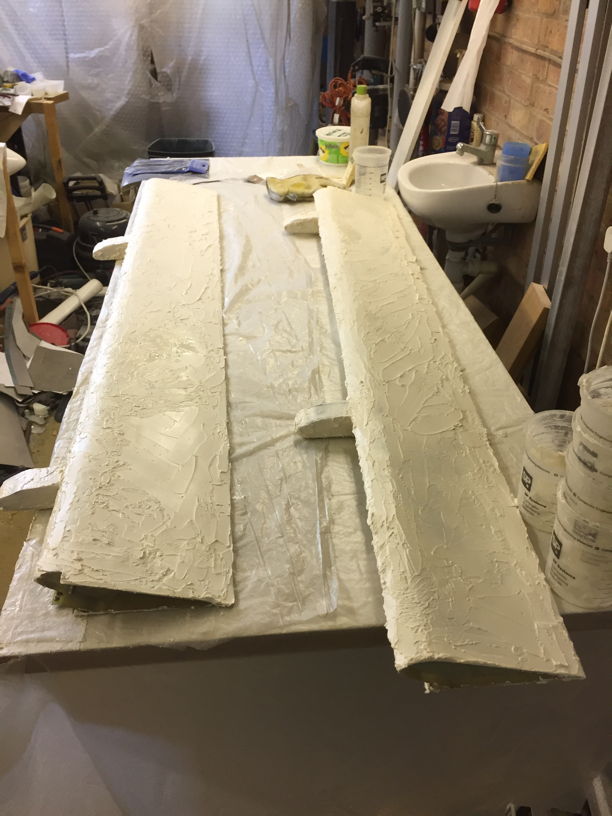 filling ailerons: 2017-06-03 Apple iPhone 6
Both ailerons filled, ready for rubbing down.
---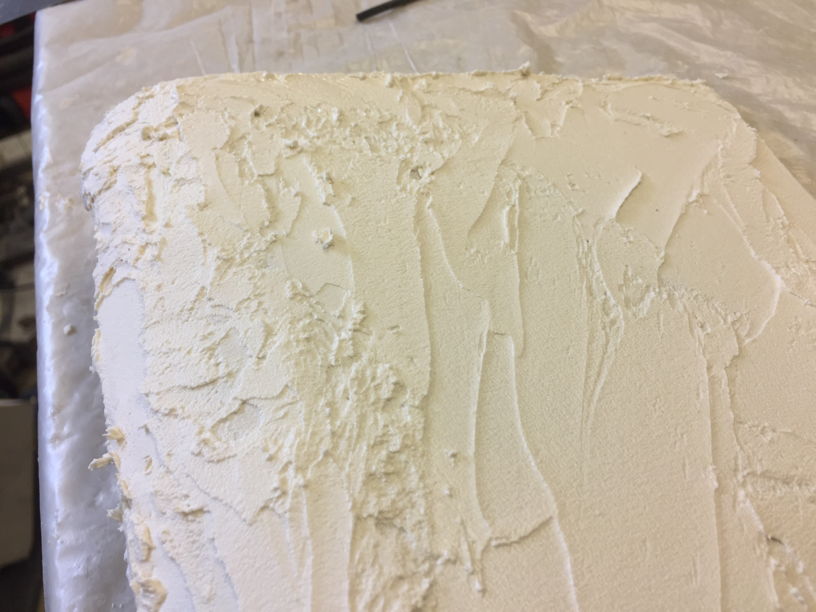 filling ailerons: 2017-06-03 Apple iPhone 6
Close-up of one end of a filled aileron. I found it difficult to spread on the filler as thinly as advised in the manual - "just thick enough so that you cannot see the weave through it". I didn't want to add excess weight by having it too epoxy-rich so I tended to make it a bit on the dry side, which was harder to apply in a thin layer. Ryan who was doing the rubbing down and profiling at Targett Aviation said he was not really bothered by the thick coating as he used a DA sander to take off most of it.
---
This page last updated 2017-10-31, 10:28. I try to make this page as accessible as possible, by adhering to HTML 4 standards.
I welcome comments on this website. However, because of the amount of spam it attracts, I no longer post a direct e-mail address on any page. Instead, please click here to contact me. You will have to confirm that you are human before the message will be sent on to me.