| | | |
| --- | --- | --- |
| | Wing leveller servo mounted | |
Wing leveller servo mounted
2 pictures on this page - scroll down to see the rest
---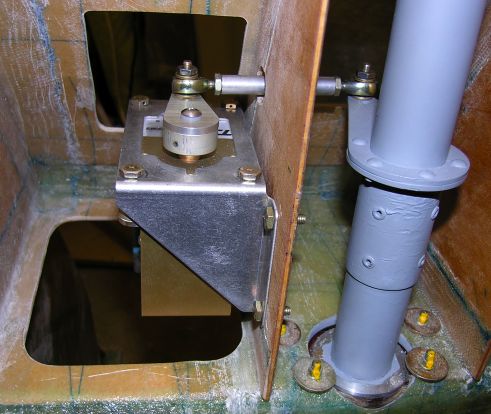 wing-leveller servo mounted: 2009-04-22
Nikon Coolpix 8400
The TruTrak wing-leveller servo mounted on the starboard centre thigh-support rib, and connected to the arm on the aileron torque tube CS05 by a short pushrod.
---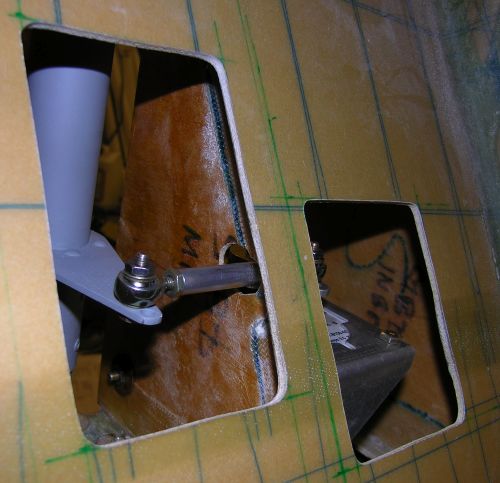 wing-leveller servo access: 2009-04-22
Nikon Coolpix 8400
Once the cockpit module is bonded to the fuselage bottom moulding, access to the TruTrak wing-leveller servo will be by these holes in the seat. This view, looking down across the seat, shows the size of the hole in the rib for the pushrod which connects the servo to the arm fitted earlier on the aileron torque tube CS05.
---
This page last updated 2013-10-16. I try to make this page as accessible as possible, by adhering to HTML 4 standards.
I welcome comments on this website. However, because of the amount of spam it attracts, I no longer post a direct e-mail address on any page. Instead, please click here to contact me. You will have to confirm that you are human before the message will be sent on to me.