| | | |
| --- | --- | --- |
| | electrical wiring on firewall items | |
electrical wiring on firewall items
3 pictures on this page - scroll down to see the rest
---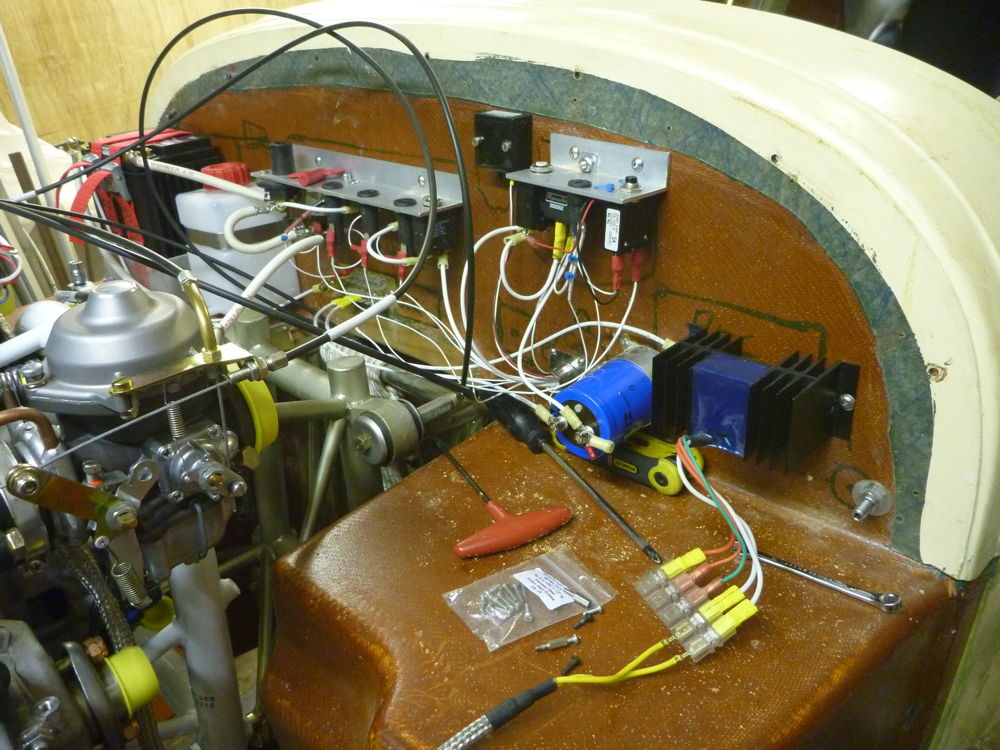 wiring in engine compartment: 2016-06-29 Panasonic DMC-FT1
Interconnexions made between the various items on the firewall, and other wires going to cockpit connexions pushed back through the stainless steel firewall penetration fitting. It looks rather messy now, but most of the wires will eventually be tidied up into bundles and either laced or tie-wrapped. The connexions between the regulator and the capacitor have yet to be made as their length will depend on how the connector block for the regulator is mounted.
---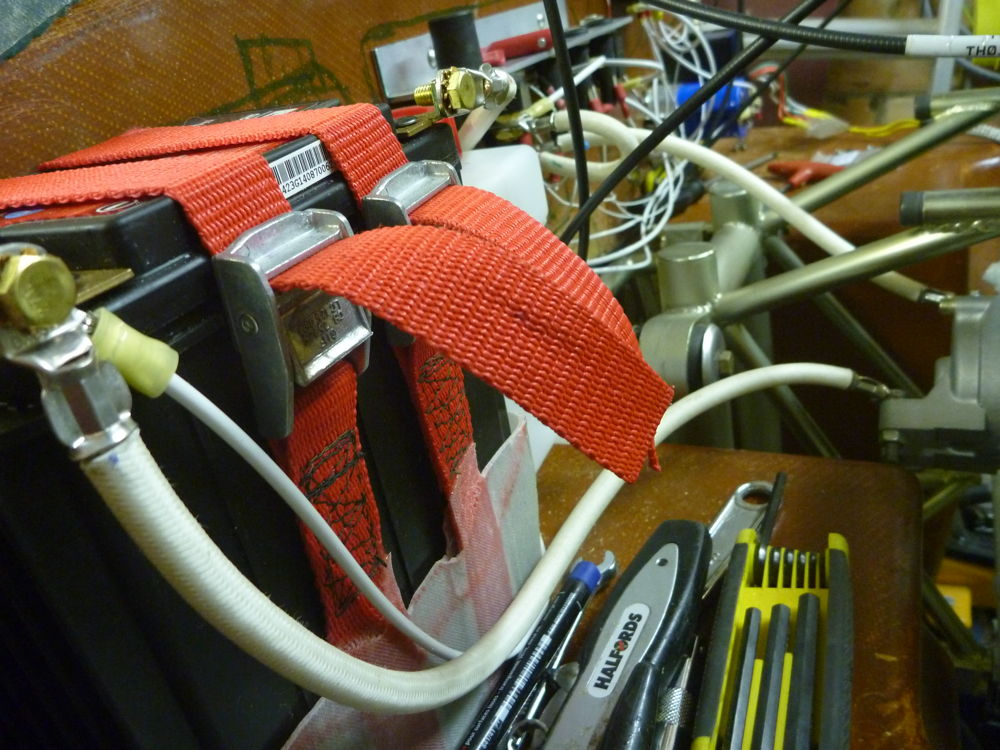 starter wiring: 2016-06-29 Panasonic DMC-FT1
The 4AWG leads from the battery to the starter via the isolator and solenoid. The thinner 10AWG lead from the battery negative goes to the bolt on the common earth point.
---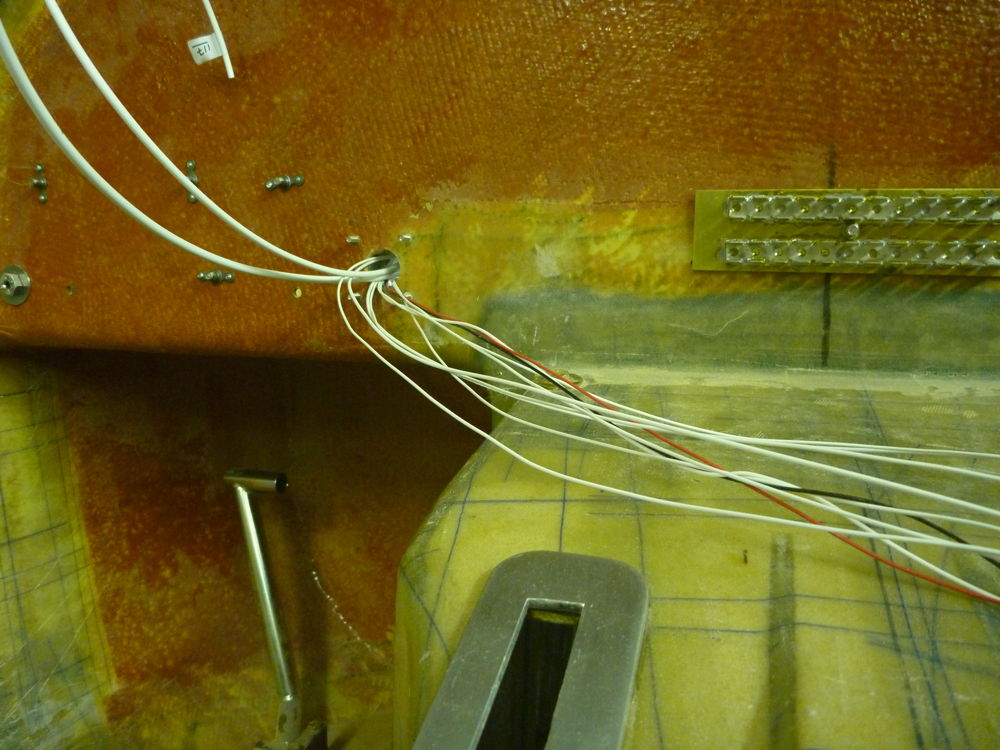 wires through firewall: 2016-06-29 Panasonic DMC-FT1
The initial set of wires passing through the firewall penetration fitting, to allow check of the approximate length needed.
---
This page last updated 2016-07-01. I try to make this page as accessible as possible, by adhering to HTML 4 standards.
I welcome comments on this website. However, because of the amount of spam it attracts, I no longer post a direct e-mail address on any page. Instead, please click here to contact me. You will have to confirm that you are human before the message will be sent on to me.