| | | |
| --- | --- | --- |
| | electrical items on firewall | |
electrical items on firewall
2 pictures on this page - scroll down to see the rest
---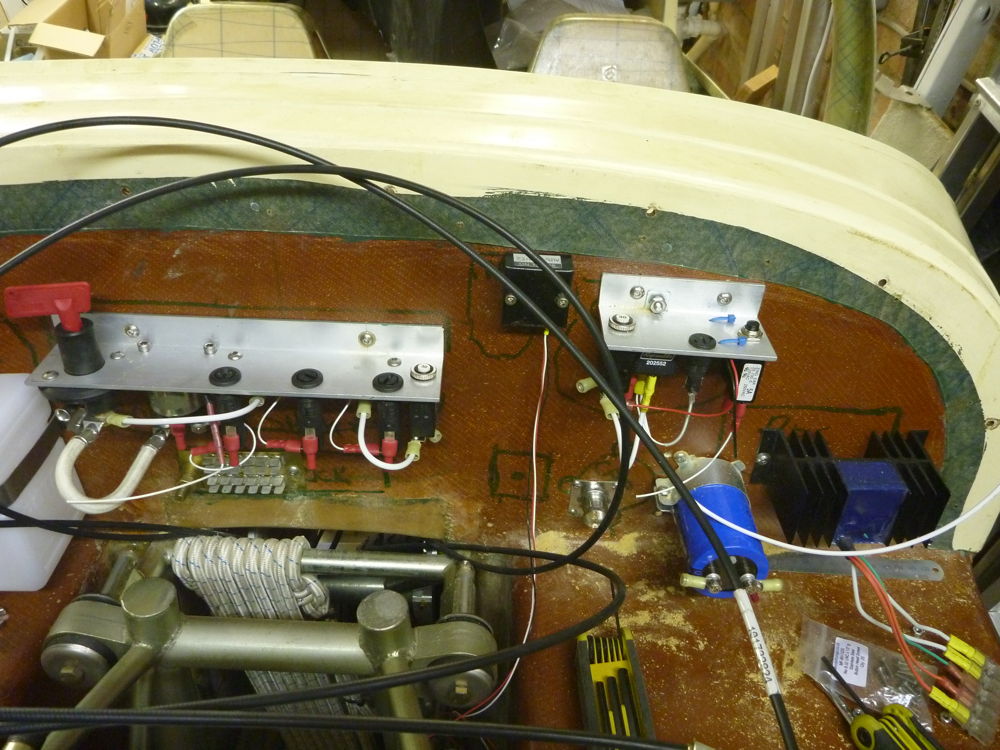 electrical components on firewall: 2016-06-28 Panasonic DMC-FT1
The electrical items mounted on the firewall. On the left aluminium angle bracket are: battery isolator, starter solenoid, fuse for starter warning light lead, ammeter shunt with associated fuses and 30A breaker. Underneath that assembly is the plate with a forest of blade connectors forming the common earth point for items forward of the firewall. It is bolted through the firewall to a similar plate with more tags for earthing items aft of the firewall. The small black box near the top centre is the manifold pressure sensor for the propeller controller. To the right of that is another aluminium angle bracket bearing the overvoltage crowbar and associated fuse, relay and circuit breakers. On the bottom right is the regulator for the alternator. Left of that, the blue cylinder is the 22000 microFarad capacitor and left of that again, the small bright item is the stainless steel firewall pass-through fitting which will carry all of the wires between engine compartment and cockpit (apart from the magneto leads).
---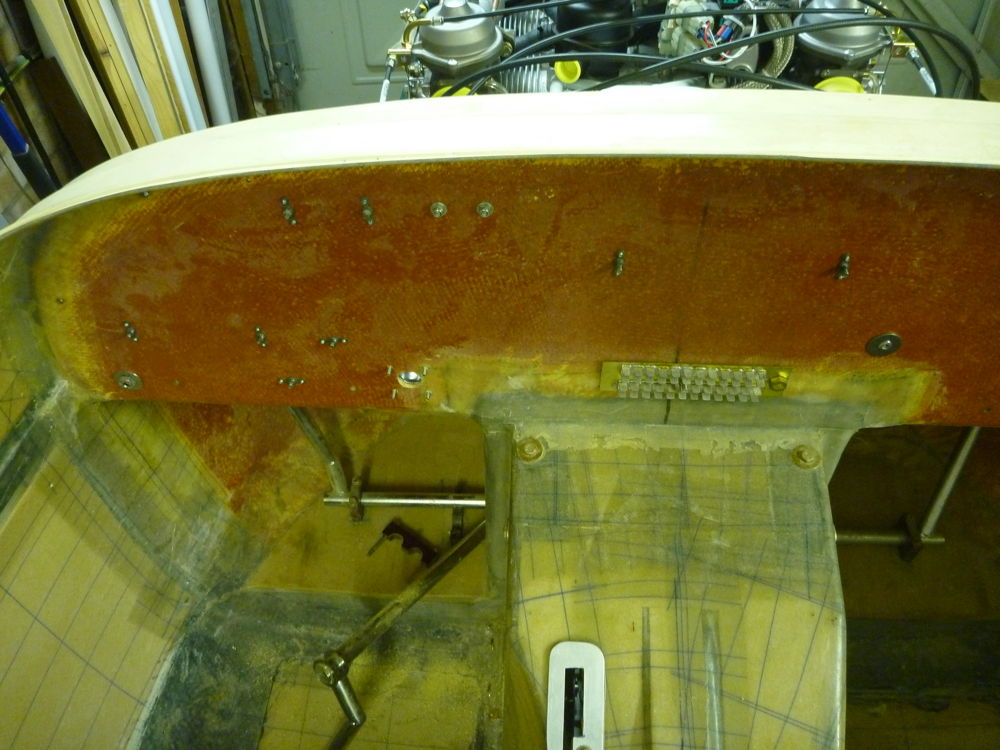 common earth point cockpit side: 2016-06-28 Panasonic DMC-FT1
The cockpit side of the common earth point, right of centre. Left of centre is the hole for the majority of wires between the engine compartment and the cockpit.
---
This page last updated 2016-07-01. I try to make this page as accessible as possible, by adhering to HTML 4 standards.
I welcome comments on this website. However, because of the amount of spam it attracts, I no longer post a direct e-mail address on any page. Instead, please click here to contact me. You will have to confirm that you are human before the message will be sent on to me.