| | | |
| --- | --- | --- |
| | filing engine mount weld fillet | |
filing engine mount weld fillet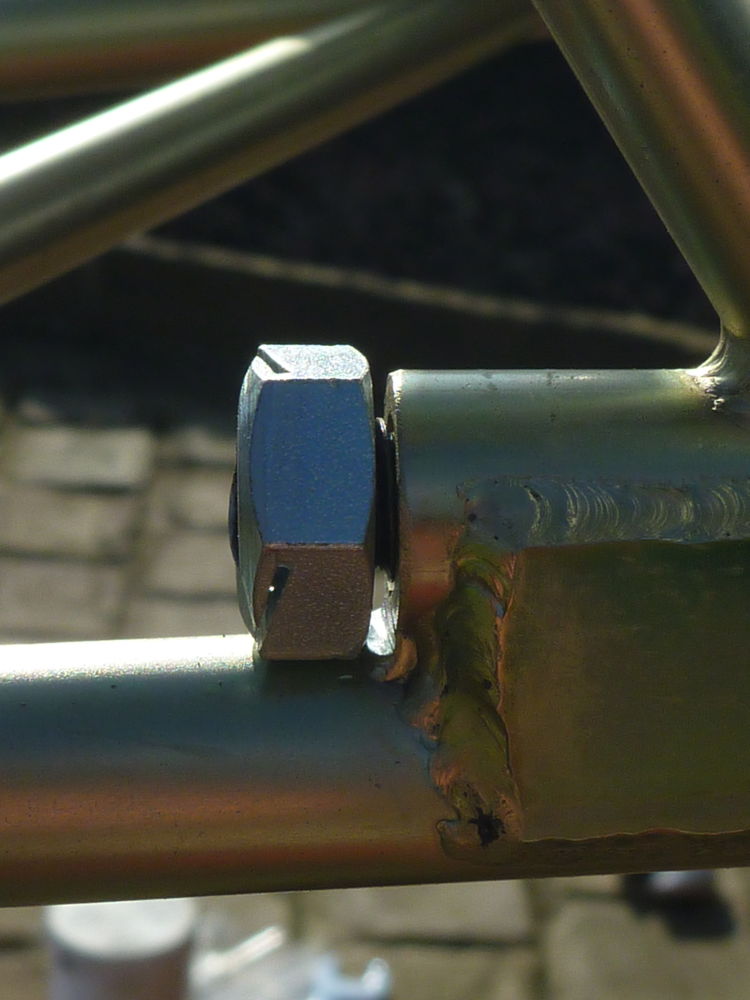 weld fillet on engine mount: 2016-03-14 Panasonic DMC-FT1
On one of the bolt holes on the engine mount, a small weld fillet prevented the nut going home flat against the end of the tube. The Binx nut almost touches the lower tube, so the weld filet had to be filed away until it was flush with both the surface of the lower tube and the end of the upper tube. The bright surface shows where I have filed already, but more work is needed. I applied anti-rust primer once the correct profile had been achieved.
---
This page last updated 2016-04-03. I try to make this page as accessible as possible, by adhering to HTML 4 standards.
I welcome comments on this website. However, because of the amount of spam it attracts, I no longer post a direct e-mail address on any page. Instead, please click here to contact me. You will have to confirm that you are human before the message will be sent on to me.