| | | |
| --- | --- | --- |
| | Cockpit module bonding | |
Cockpit module bonding
4 pictures on this page - scroll down to see the rest
---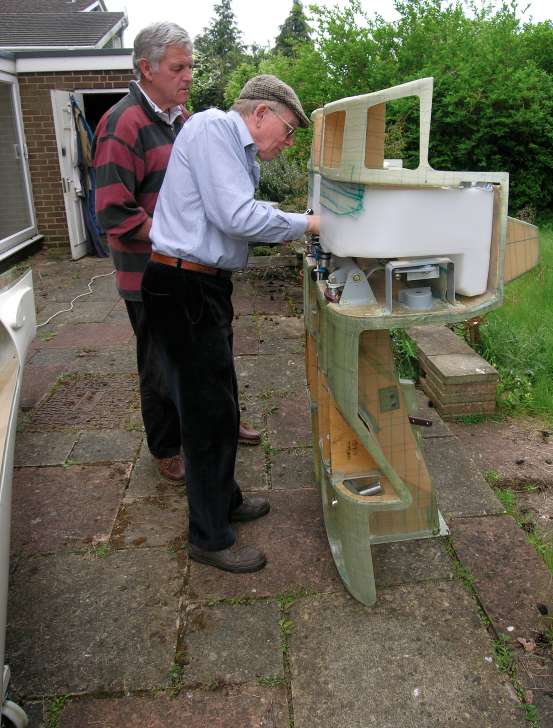 Fitting stiffnuts: 2010-05-20
Nikon Coolpix 8400
Harry & Mike fitting stiffnuts to the control connexions before the cockpit module is bonded in. It would have been possible to do this later, but it's a lot less awkward to do it now while everything is easily accesible.
---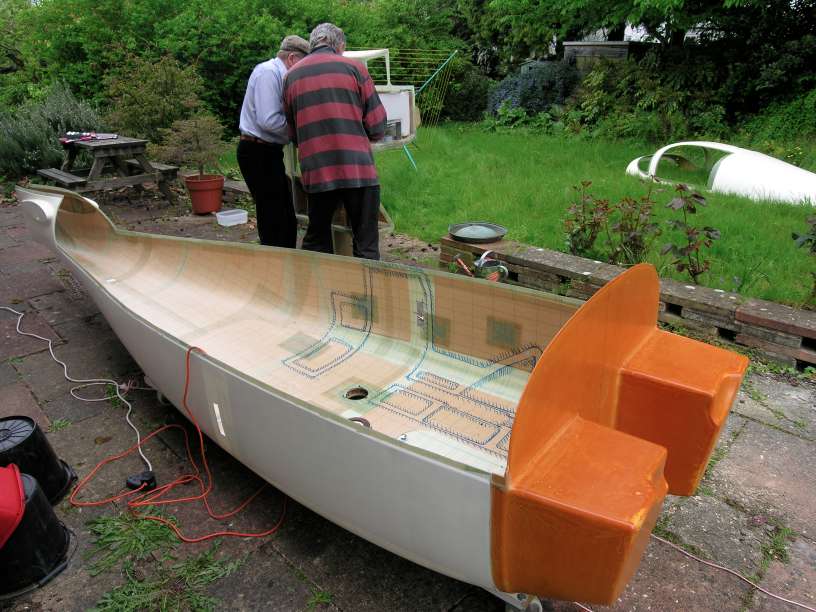 Fuselage ready for cockpit module: 2010-05-20
Nikon Coolpix 8400
The bottom half of the fuselage awaiting the cockpit module. The areas for bonding which need to be abraded (and those where adhesive must be kept clear) are marked with felt-tip pen.
---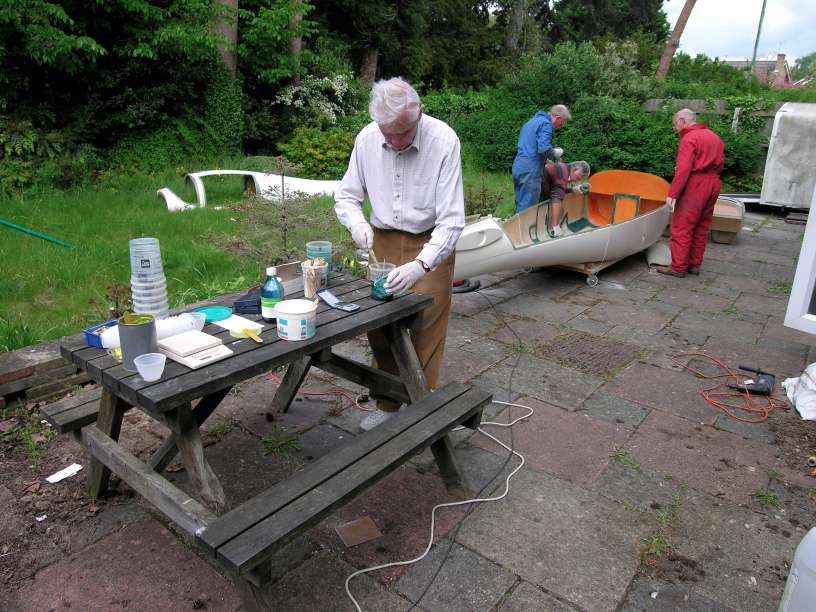 Mix & apply Redux: 2010-05-20
Nikon Coolpix 8400
Ian in the foreground mixing batches of Redux (Araldite 420); Harry, Mike & Peter spreading it onto the bonding areas in the fuselage bottom half.
---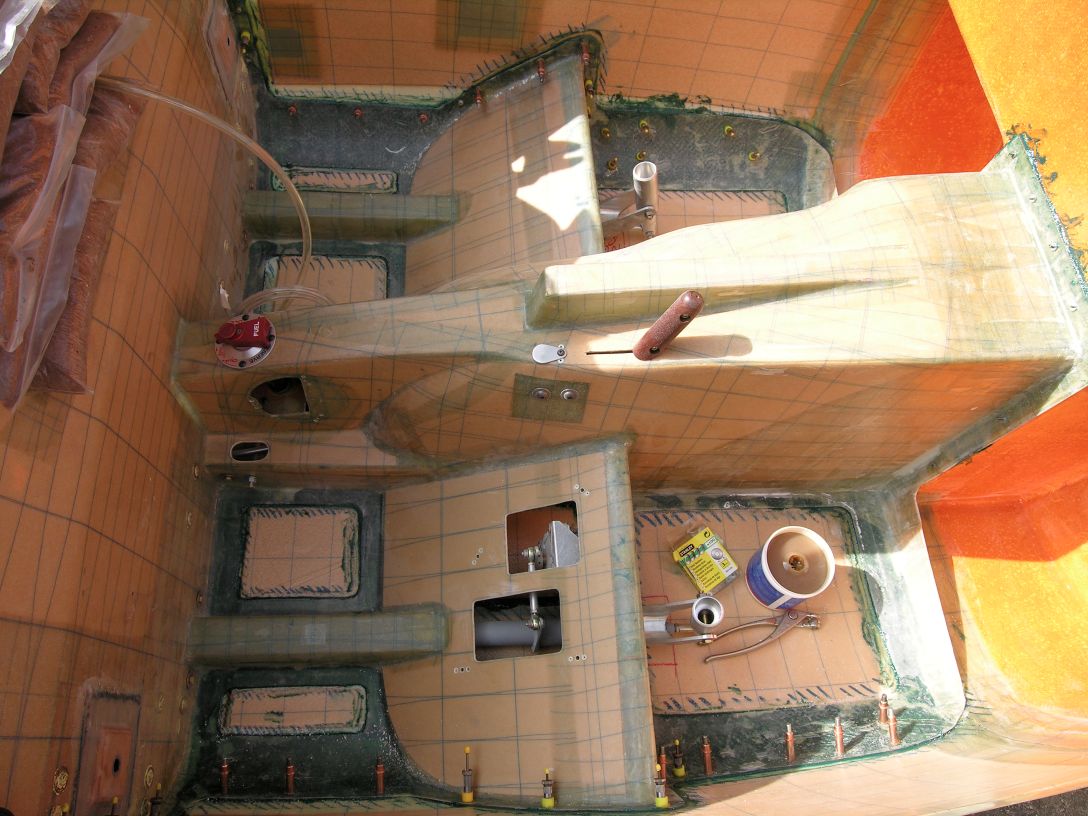 Cockpit module bonded: 2010-05-20
Nikon Coolpix 8400
Late afternoon sun on the cockpit module, now bonded in after quite a busy time with abrading, mixing, spreading, and clamping (with clecos and pop-rivets).
---
This page last updated 2013-10-16. I try to make this page as accessible as possible, by adhering to HTML 4 standards.
I welcome comments on this website. However, because of the amount of spam it attracts, I no longer post a direct e-mail address on any page. Instead, please click here to contact me. You will have to confirm that you are human before the message will be sent on to me.