| | | |
| --- | --- | --- |
| | Turnbuckles fitted forward and rubbing on floor | |
Turnbuckles fitted forward and rubbing on floor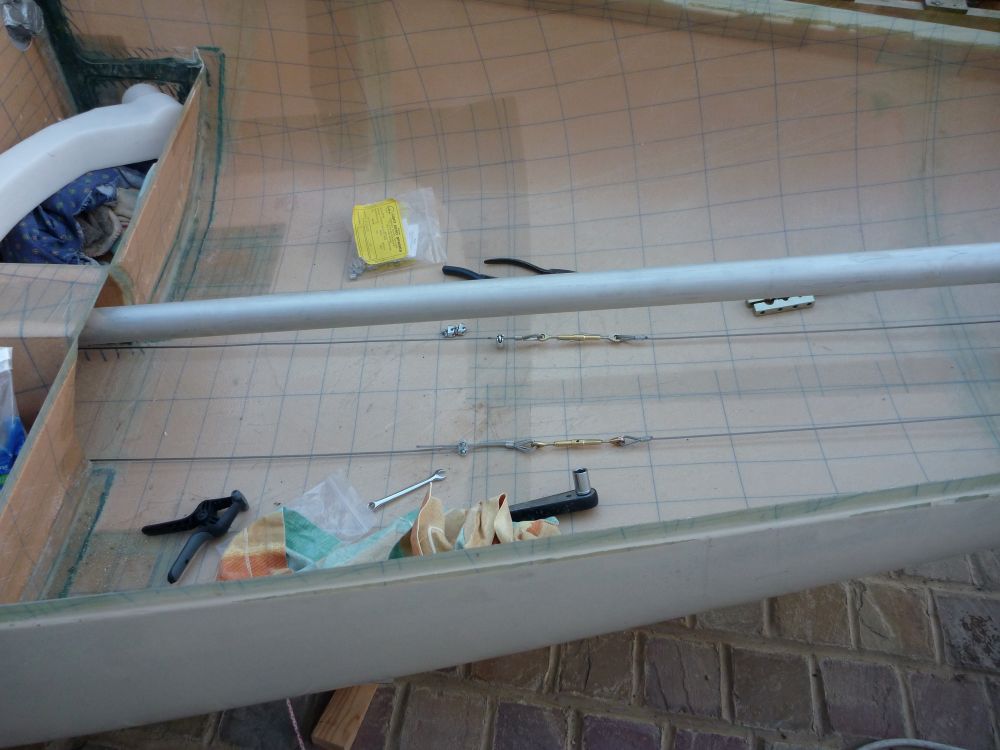 turnbuckles rubbing fuselage floor: 2013-08-09
Panasonic Lumix DMC-FT1
I ignored the advice in the manual about fitting the rudder cable adjusting devices well aft so that they would remain clear of the fuselage floor. I thought that only applied to the adjusters home-made from triangles of aluminium, which obviously would dangle somewhat below the line of the cables. I hoped I would be able to reach the turnbuckles for adjustment more easily through the D-panel than through the rear access panels. However, the relatively light tension of the rudder return springs meant that the weight of the turnbuckles in this forward position caused them the sag to the floor and rub on it when the cables were operated.
---
This page last updated 2013-09-08. I try to make this page as accessible as possible, by adhering to HTML 4 standards.
I welcome comments on this website. However, because of the amount of spam it attracts, I no longer post a direct e-mail address on any page. Instead, please click here to contact me. You will have to confirm that you are human before the message will be sent on to me.