| | | |
| --- | --- | --- |
| | rubbing blocks on tower | |
rubbing blocks on tower
3 pictures on this page - scroll down to see the rest
---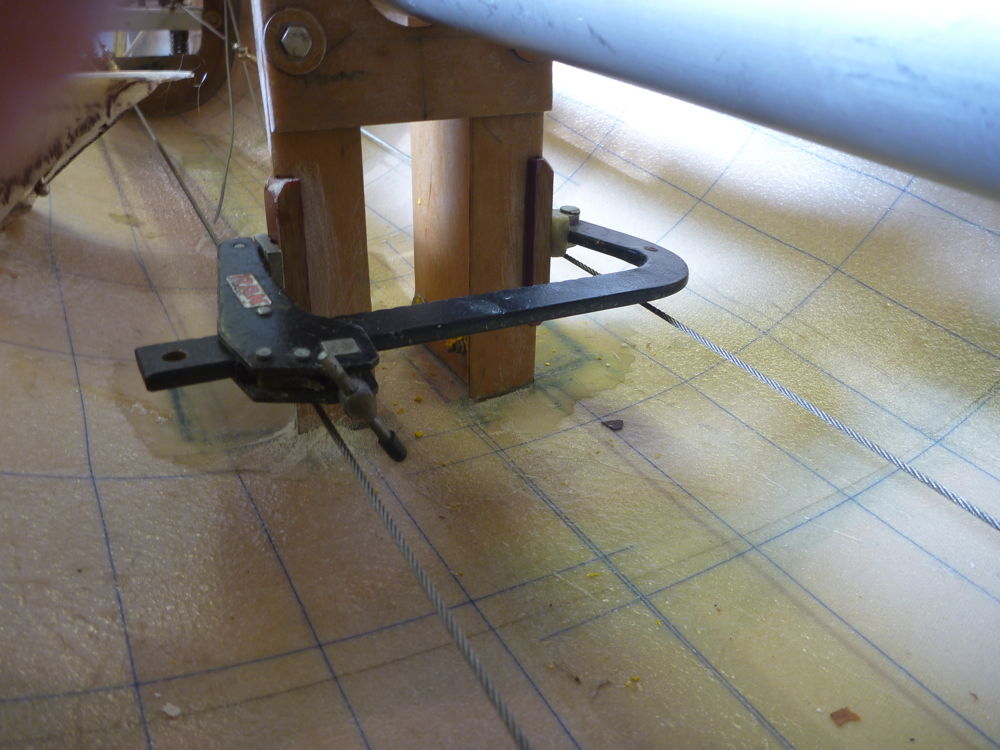 rubbing blocks clamped in place: 2014-07-19
Lumix DMC-FT1
I made rubbing blocks from synthetic resin bonded fabric (SRBF) to fit the sides of the containment bulkhead (the tower) where the rudder cables touched it at the extremes of rudder movement. Here they are clamped in place while the Redux sets.
---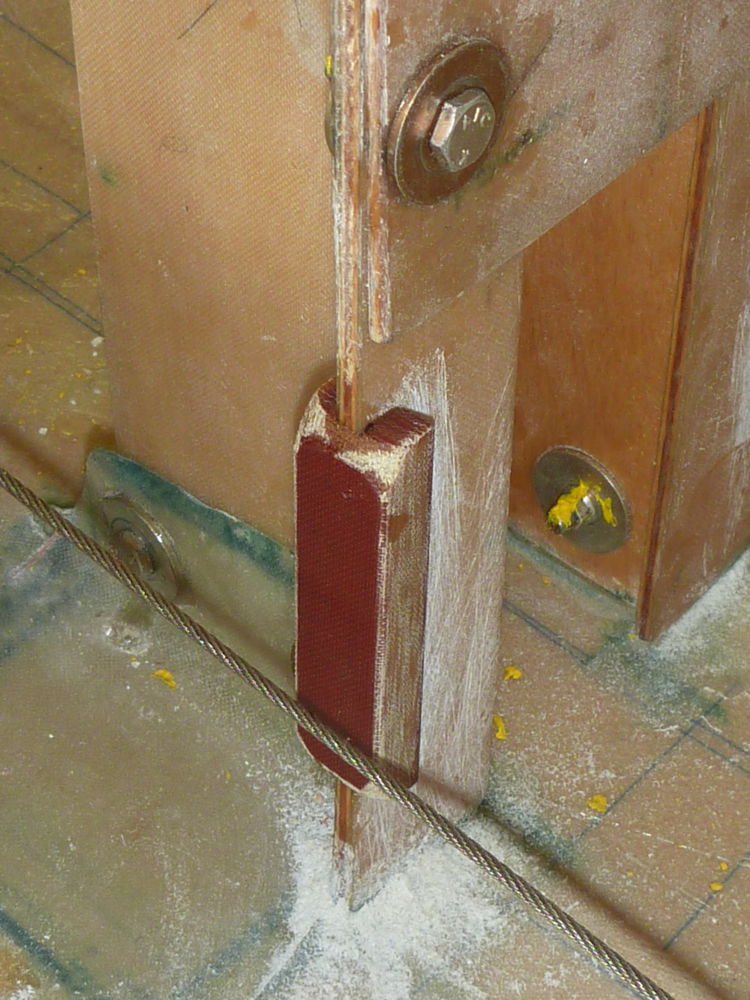 rubbing block: 2014-07-19
Lumix DMC-FT1
Rubbing block showing the deep slot milled to fit on the side of the bulkhead and the tapers at the ends to prevent snagging.
---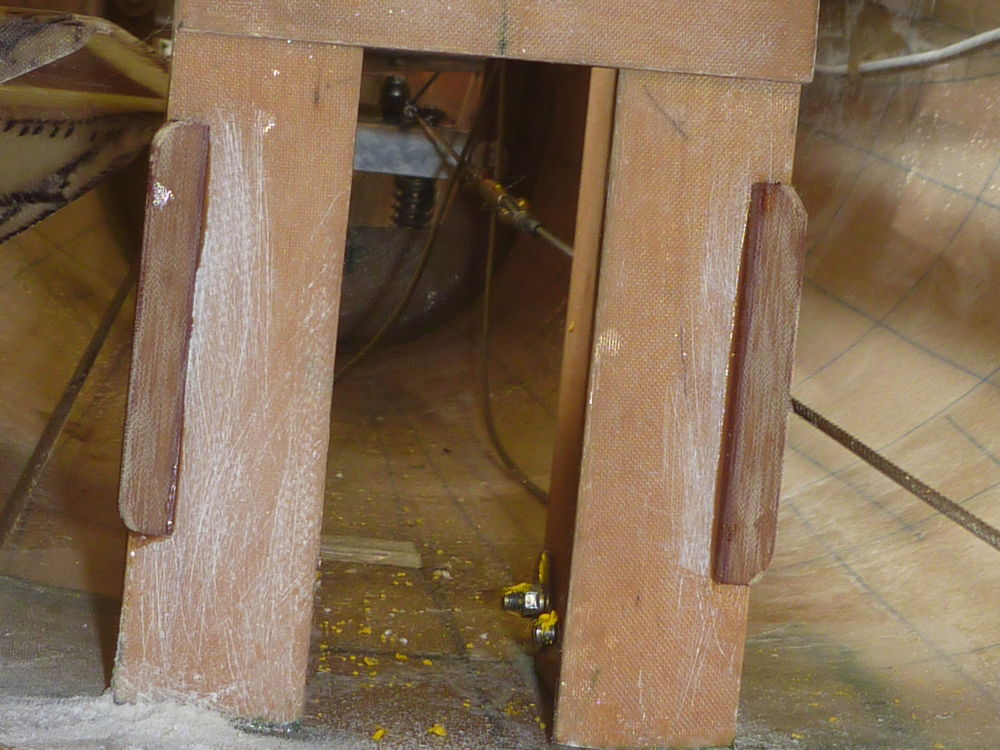 rubbing blocks: 2014-07-19
Lumix DMC-FT1
Rubbing blocks in place on containment bulkhead.
---
This page last updated 2014-08-06. I try to make this page as accessible as possible, by adhering to HTML 4 standards.
I welcome comments on this website. However, because of the amount of spam it attracts, I no longer post a direct e-mail address on any page. Instead, please click here to contact me. You will have to confirm that you are human before the message will be sent on to me.