| | | |
| --- | --- | --- |
| | power distribution terminals | |
power distribution terminals
3 pictures on this page - scroll down to see the rest
---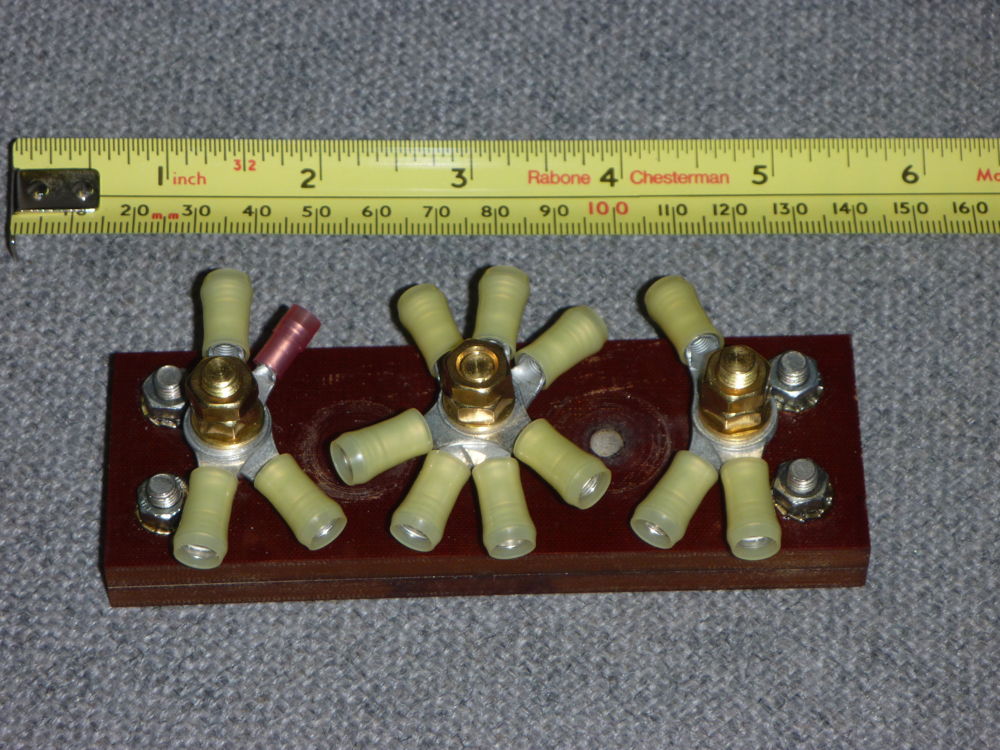 power distribution terminal posts: 2013-12-16
Panasonic Lumix DMC-FT1
The battery and alternator master switches both use 2 poles in parallel, which requires that wires be commoned in some way on both sides of them. This array of M6 brass terminal posts on a SRBF base was my first thought on how it could be achieved. This assembly as shown weighs 180g.
---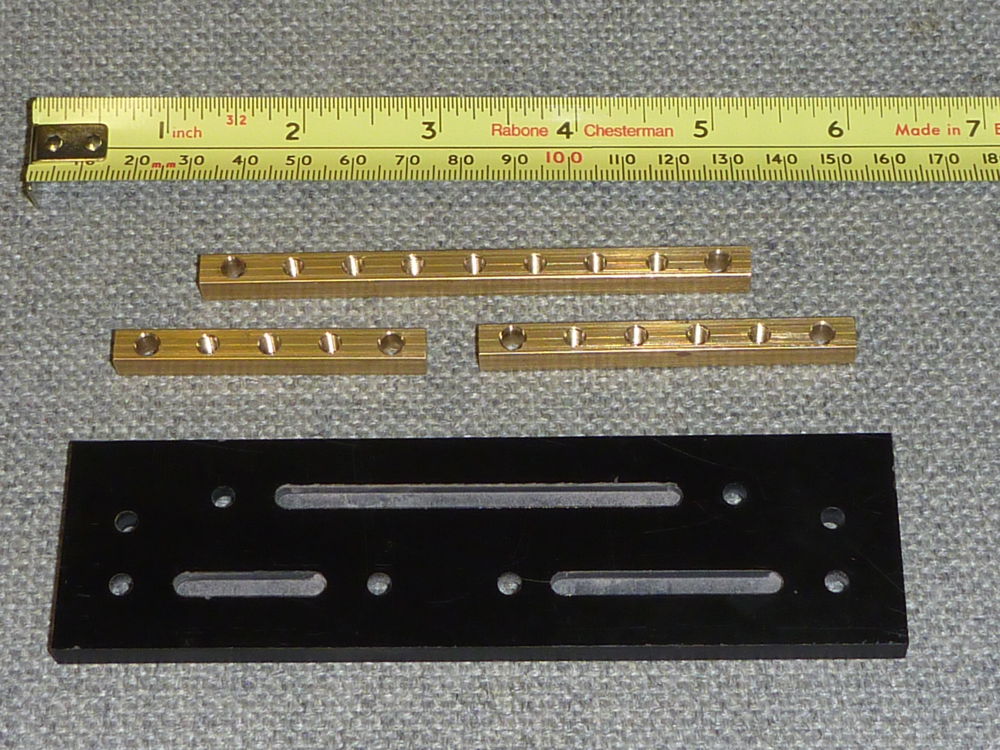 power distribution terminal strip components: 2014-01-05
Panasonic Lumix DMC-FT1
The elements of my second thoughts on how to common the multiple wires from the battery & alternator master switches. The black piece in the foreground is a sheet of 1/4" thick Synthetic Resin Bonded Paper (SRBP) with holes and slots made in the vertical mill. Despite appearances, the slots do not go right through; the milled surface of the SRBP just happens to be about the same shade as the background material. The slots are to allow the screws which will be fitted in the brass terminal strips to be a standard length which just extends beyond the bottom of the brass square section chosen for the terminal strips.
---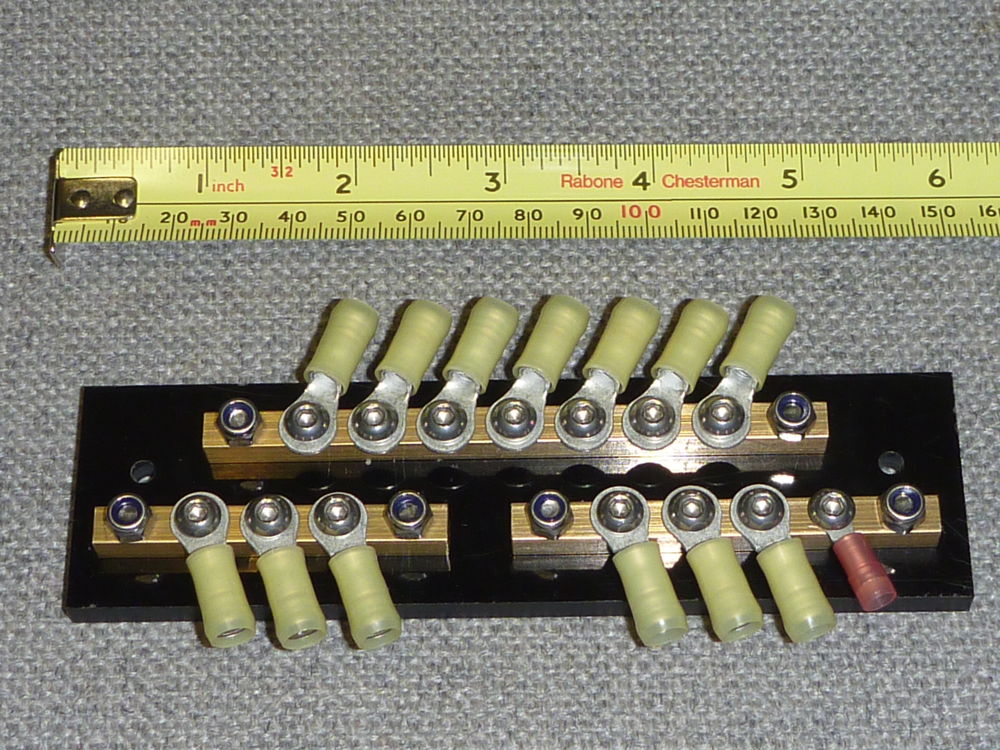 power distribution terminal strips: 2014-01-05
Panasonic Lumix DMC-FT1
The terminal strips for the master switch area completed, with appropriate crimp terminals fitted. This assembly weighs 168g.
---
This page last updated 2014-02-03. I try to make this page as accessible as possible, by adhering to HTML 4 standards.
I welcome comments on this website. However, because of the amount of spam it attracts, I no longer post a direct e-mail address on any page. Instead, please click here to contact me. You will have to confirm that you are human before the message will be sent on to me.