| | | |
| --- | --- | --- |
| | Cockpit module spar bush bonding | |
Cockpit module spar bush bonding
3 pictures on this page - scroll down to see the rest
---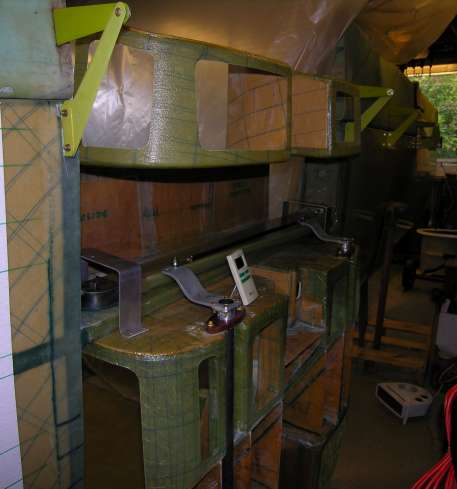 Spar bush bonding: 2008-10-03
Nikon Coolpix 8400
Wings and cockpit module clamped together while the seat-back spar bushes and the spar cups are bonded. The CS14s are not being bonded at this stage, they are just placed handy ready for the next operation. The wings reach almost to the ends of the garage, and prevent the bubble-film curtains from closing as normal. The 34ft length of the garage is (one of the reasons) why we moved to this house!
---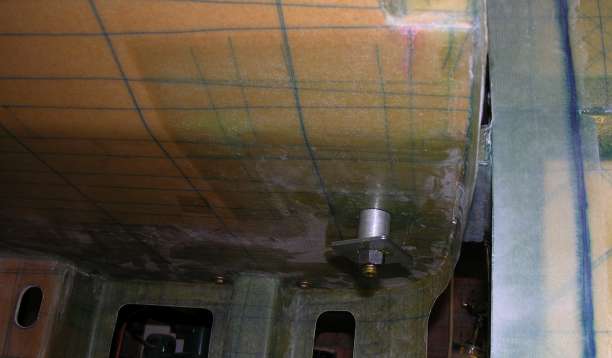 Spar bush bonding: 2008-10-03
Nikon Coolpix 8400
Spacer, large washer and nut on the bolt through the spar bushes - all well-greased to avoid becoming a permanent fixture. Note how close the wing root comes to the outboard side of the seat.
---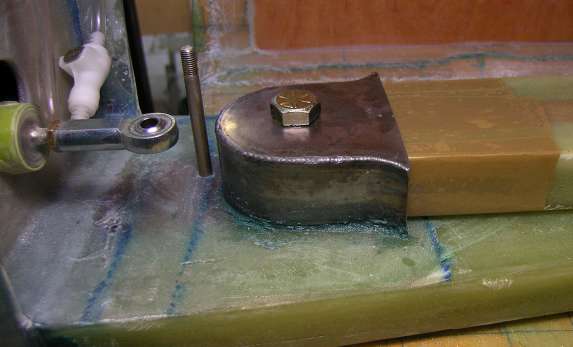 Spar cup bonding: 2008-10-03
Nikon Coolpix 8400
The spar cup for the starboard spar being bonded to the port spar.
---
This page last updated 2013-10-16. I try to make this page as accessible as possible, by adhering to HTML 4 standards.
I welcome comments on this website. However, because of the amount of spam it attracts, I no longer post a direct e-mail address on any page. Instead, please click here to contact me. You will have to confirm that you are human before the message will be sent on to me.