| | | |
| --- | --- | --- |
| | Port wing skin slotted to clear tip flange misalignment | |
Port wing skin slotted to clear tip flange misalignment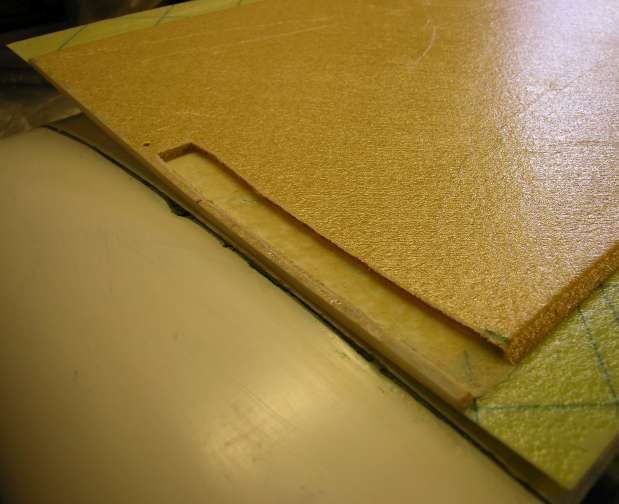 port wing skin relieved for tip alignment: 2008-04-08
Nikon Coolpix 8400
The slot cut in the tip of the port wing skin to accommodate the misalignment of the tip moulding flange. Note that the brown foam has been undercut at the edge of the slot away from the tip. This will allow a flox corner to be formed (using the Redux-flox skin bonding mixture), providing a carry-through between the inner and outer face of the skin. I'd already made a flox corner along the tip edge; that forms the outer edge of the cutaway area, and has been filed down slightly at the end nearest the camera to clear the tilted flange of the tip moulding.
---
This page last updated 2012-12-12. I try to make this page as accessible as possible, by adhering to HTML 4 standards.
I welcome comments on this website. However, because of the amount of spam it attracts, I no longer post a direct e-mail address on any page. Instead, please click here to contact me. You will have to confirm that you are human before the message will be sent on to me.