| | | |
| --- | --- | --- |
| | Wing skin cut away for repair | |
Wing skin cut away for repair
3 pictures on this page - scroll down to see the rest
---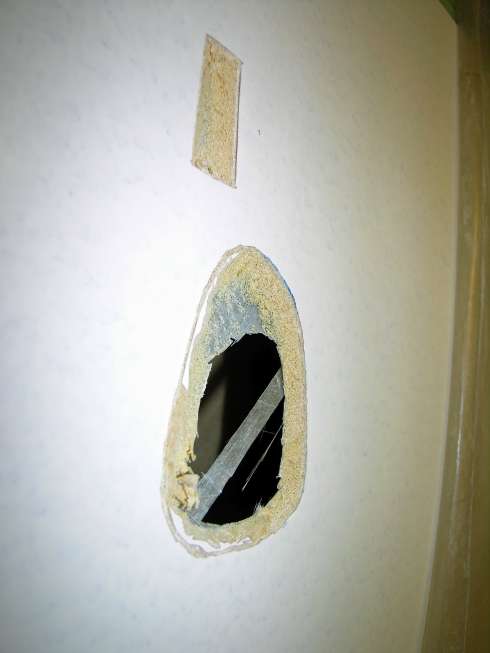 wing damage cut away: 2009-08-01
Nikon Coolpix 8400
Wing skin cut away to remove damaged areas. Unfortunately it reveals a delamination of the inner skin surface.
---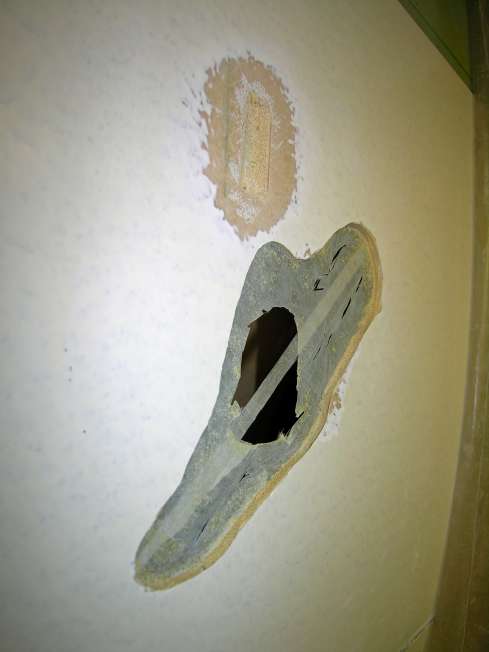 wing damage cut away: 2009-08-01
Nikon Coolpix 8400
Wing outer skin and brown foam cut away further in an attempt to reach the ends of the delamination. The skin around the smaller area of damage has now been chamfered ready to receive the BID repair patch.
---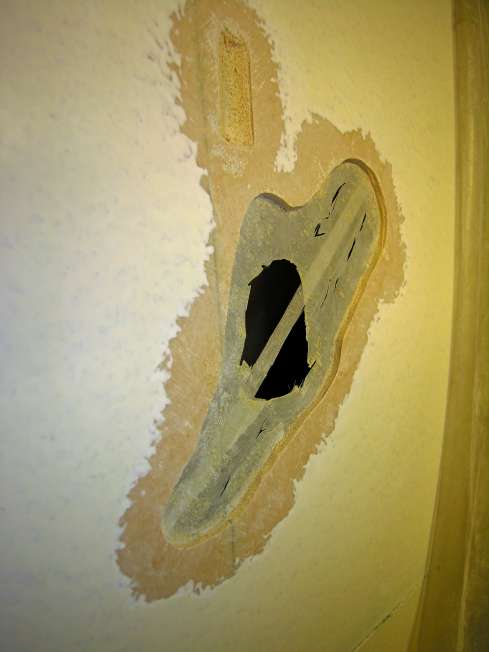 wing damage cut away: 2009-08-01
Nikon Coolpix 8400
Having decided it's not good to keep chasing the ends of that delamination, the edges of the cutaway area have now been chamfered ready for patching. I will attempt to deal with the delaminated area by applying a BID patch from the inside of the wing, through the aileron bellcrank access hole.
---
This page last updated 2013-10-16. I try to make this page as accessible as possible, by adhering to HTML 4 standards.
I welcome comments on this website. However, because of the amount of spam it attracts, I no longer post a direct e-mail address on any page. Instead, please click here to contact me. You will have to confirm that you are human before the message will be sent on to me.