| | | |
| --- | --- | --- |
| | Dalriada photos: Extra-curricular (19520614) | |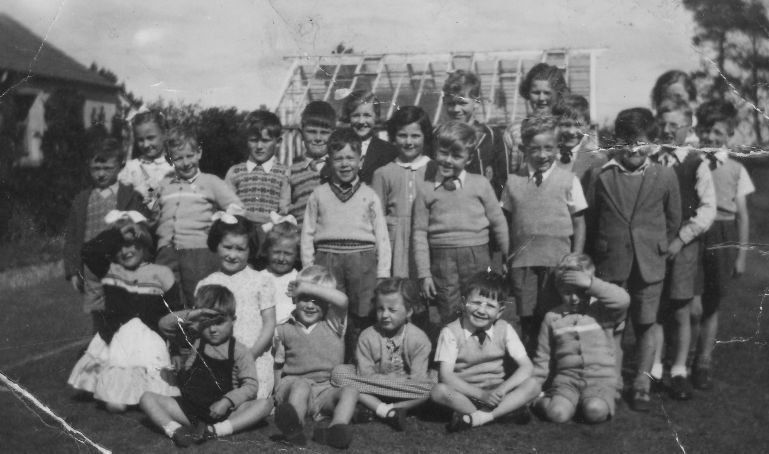 19520614

1952-06-14: As with the previous picture, many of those here went on to attend Dalriada later. This is the party for my 7th birthday, on Saturday 14th June 1952 (2 days before my actual birthday) on the tennis court at Osmond House. This was scanned from a print belonging to Myra Stevenson.
Standing, back row, L to R: Ivor Boyd, Maire Carson, Rowland Carson (me, looking disgustingly proprietorial!), Bryce Curry, Richard Millar, Alan Moore, ?, Dierdre Compton, Malcom Elliot, ?, John Black, Betty Curry, ?, Victor McElfatrick, Lex Erskine, ?, John Wallace.
Sitting, front row, L to R: Maureen Erskine(?), Niall Carson, Elizabeth McElfatrick, Myra Stevenson, ?, Fionnuala Carson, Desmond Compton, Clifford Carson (note matching cardigan to Rowland).

If you can add to the information here, please let me know.
---
This page last updated 2013-03-30. I try to make this page as accessible as possible, by adhering to HTML 4 standards.
I welcome comments on this website. However, because of the amount of spam it attracts, I no longer post a direct e-mail address on any page. Instead, please click here to contact me. You will have to confirm that you are human before the message will be sent on to me.