| | | |
| --- | --- | --- |
| | Aerial photos: Suffolk (HR41-01) | |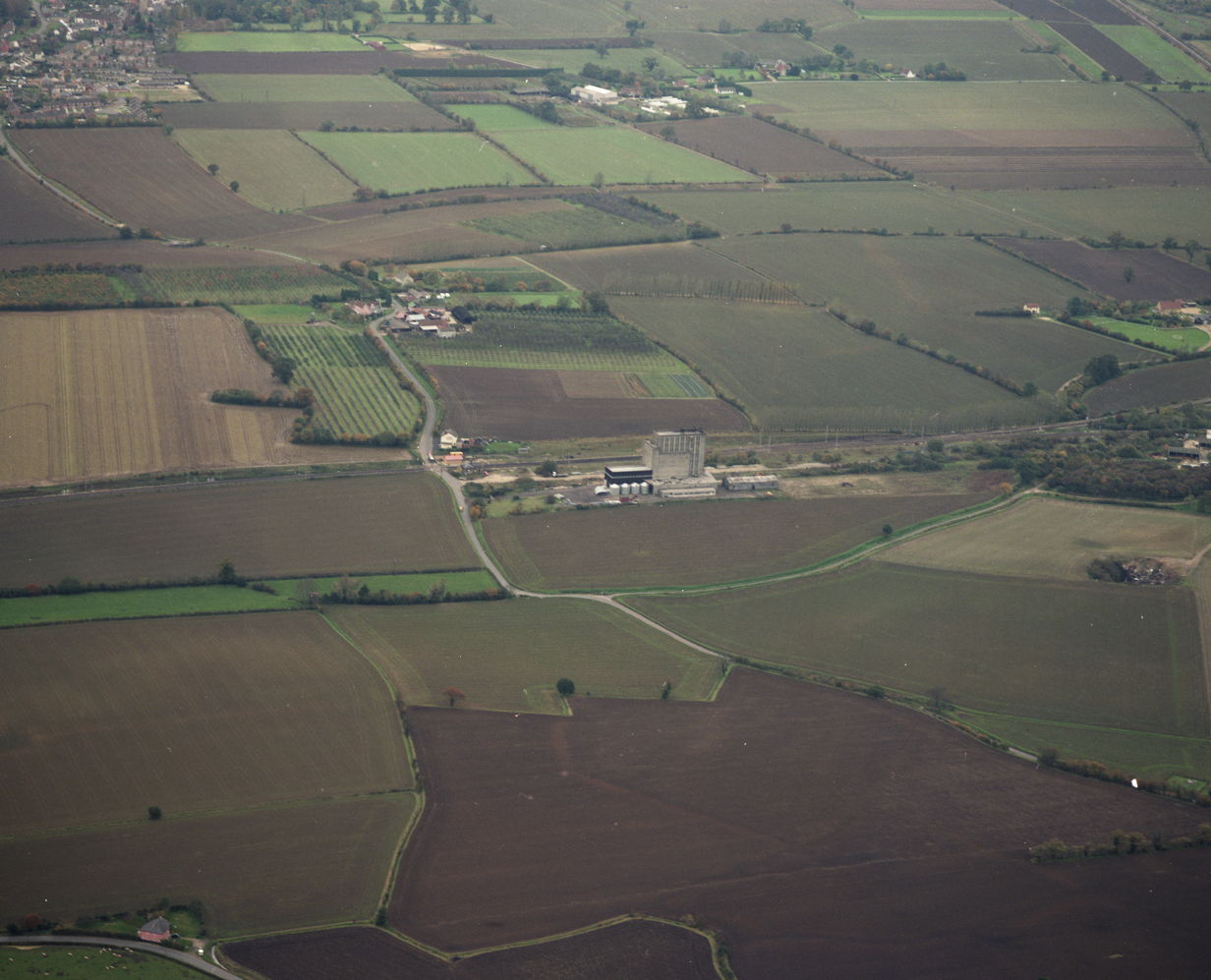 HR41-01

1984-11-03: Mamiya RB67, 180mm Sekor, Vericolor 160 Professional; Cessna 172, pilot Bill Dearn

When I looked at the scan from this negative of a railway level crossing with adjacent inn & concrete silo, I had no idea where it was taken or why. However, one night I couldn't sleep and so spent some time searching Google Earth along all the railways near Ipswich Airport with overhead electrification for features that matched those in this photo. I found the answer near Old Newton, looking east towards Haughley. At the right (north) of the picture the railway line forks, with one line going to Bury St Edmunds and the other to Norwich. Still can't remember why I took this, but it must have been at (pilot) Bill Dearn's instigation because I now recall that he lived thereabouts. It must have been important to him because it is about 16 miles away from Ipswich in the opposite direction to Felixstowe where the rest of the pictures on this flight were taken.

If you can add to the information here, please let me know.
---
This page last updated 2013-03-30. I try to make this page as accessible as possible, by adhering to HTML 4 standards.
I welcome comments on this website. However, because of the amount of spam it attracts, I no longer post a direct e-mail address on any page. Instead, please click here to contact me. You will have to confirm that you are human before the message will be sent on to me.